We help graduates and future leaders land their dream jobs in data and analytics
LEARN
Get the best data and analytics training in the world, be part of a diverse professional community, and get hired. 'Data Science for All' is merit-based and free for those who identify as Black, LatinX, Women and LGTQ+.
GET HIRED
We've created a network specifically for data science professionals to showcase their work and connect with the world's leading employers. C1 Connect is a platform for building your data portfolio and finding jobs.
INTRODUCING OUR FIRST DS4A/EMPOWERMENT CLASS
---
500 UNIQUE STORIES
We asked our DS4A Fellows to tell us what they hope to achieve through the program. Here are few of their answers.
"The DS4A empowerment program will equip me with the skills to keep up in a data driven society, and will also surround me with a support network so that I can actually succeed when I leave the program. I love that the program includes mentorship and the opportunity to learn from people who look like me."
Taryana Gilbeau
Fellow, DS4A / Empowerment
Join the largest and most diverse community of data professionals in the world

DATA SCIENCE FOR ALL COHORT DEMOGRAPHICS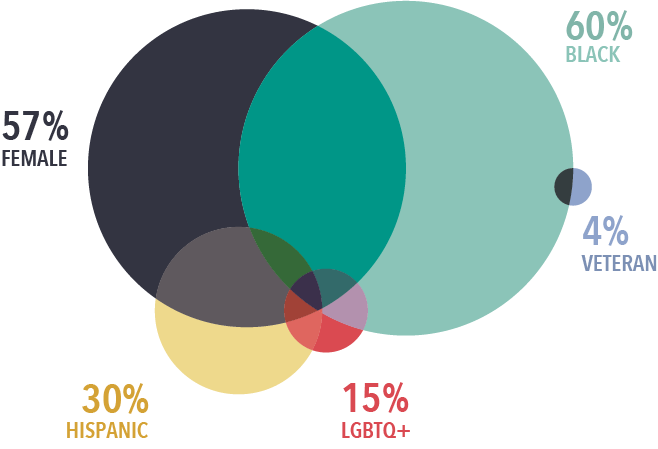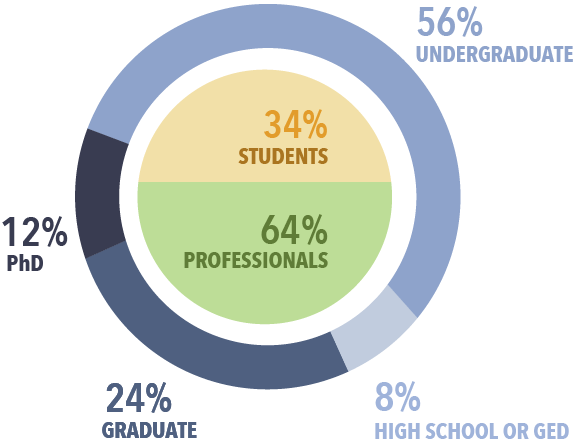 MEET SOME OF OUR DS4A GRADUATES
"It's been incredible to be taught by such prestigious teachers."
Angel Alvarado Oakland, CA
"DS4A has taught me Python so well that I now teach it to others!"
Seyma Tas Austin, TX
"In DS4A, I learned crucial skills while solving real world problems in a diverse and entertaining environment."
Jose Ramirez Vergara West Lafayette, IN
"Before DS4A, even in college… there was no flexibility, or encouragement, to explore advanced data skills."
Christian Sanchez Mayaguez, PR
"I'm most passionate about using data to tell stories about vulnerable communities."
Jelicia Ross Atlanta, GA
"DS4A gave me training despite not having a traditional undergrad degree for data-related roles."
Vianny Lugo Aracena Brooklyn, NY
DATA SCIENCE & CODING COMPETITIONS

.
---
ANNOUNCING OUR SPRING 2021 COMPETITION SCHEDULE
The Data Open and Terminal Live are the most prestigious data science and coding competitions for university students.
WE WORK WITH THE WORLD'S LEADING EMPLOYERS IN THE DATA ECONOMY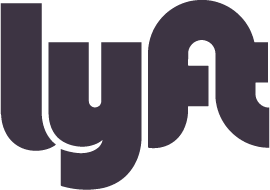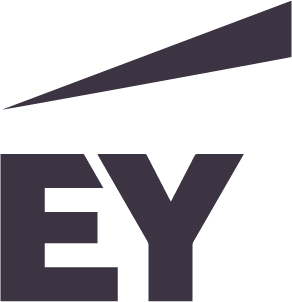 SUBSCRIBE TO C1 INSIGHTS
---
BE IN THE KNOW
Sign up to receive updates on our latest programs, events and opportunities to connect with recruiters at the world's leading companies.