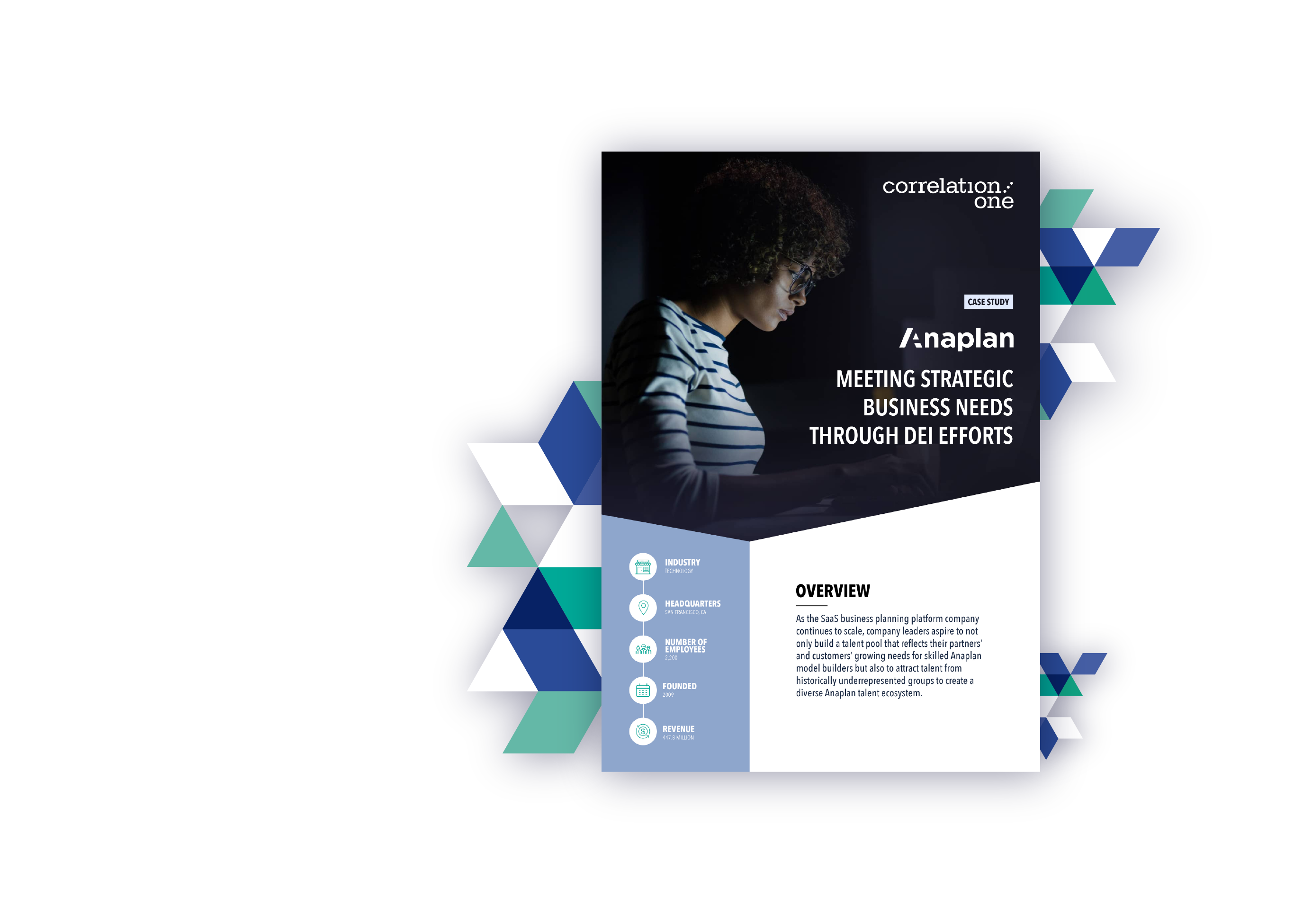 Anaplan CASE STUDY
Discover how, with the help of Correlation One, Anaplan is meeting its strategic business needs while also making progress with the company's DEI efforts.
ABOUT OUR ANAPLAN CASE STUDY
---
At Correlation One, we help SaaS companies like Anaplan increase and access the data talent they need to meet their long-term business goals.

As Anaplan continues to scale rapidly, the company's leadership aspires to:

• Build a talent pool to meet growing business needs
• Attract talent from diverse groups to become Anaplan Certified Model Builders
• Diversify the Anaplan talent ecosystem

Curious to learn how we helped?

Download the Anaplan case study now.