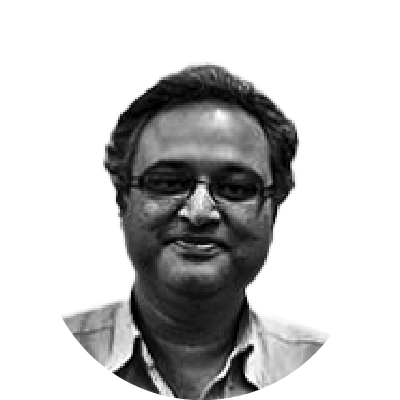 ASIM ANSARI
William T. Dillard Professor of Marketing, Columbia Business School

about ASIM ANSARI
Professor Asim Ansari is the William T. Dillard Professor of Marketing at Columbia Business School. He has done research in a variety of areas including Internet Recommendation Systems, Digital Customization, Social Network modeling, and Hierarchical Bayesian methods for Customer Data. Professor Ansari is the recipient of the Paul Green Award from the American Marketing Association (1994) for his work on E-customization.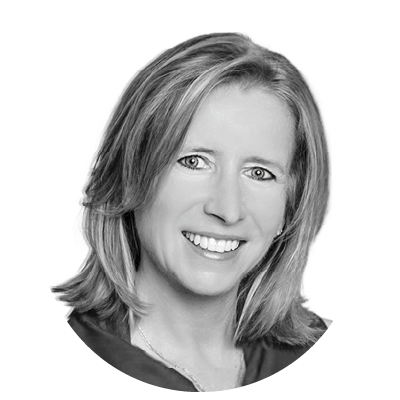 WENDY HARRINGTON
Chief Data and AI Officer, Head of Nuveen Labs, TIAA

WENDY HARRINGTON
Wendy L. Harrington is Head of Nuveen Labs, which has a mission to develop data, analytics, and artificial intelligence to fuel superior investment performance and further advance impact investing by developing proprietary data measurement standards and metrics. Prior to joining Nuveen, Harrington was CMO for Figure Technologies, a fintech leader in consumer finance and blockchain. She was previously CMO for Otto LLC, a startup creating and building devices and software for the connected home. Harrington earned an MBA from the Stanford Graduate School of Business.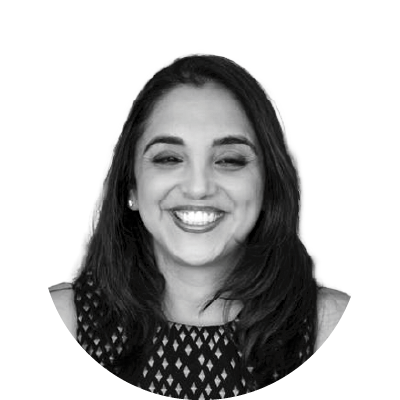 SHEENA IYENGAR
S.T. Lee Professor of Business, Columbia Business School

about SHEENA IYENGAR
Growing up in New York City as a blind Indian American and the daughter of immigrants, Sheena Iyengar began to look at the choices she and others had and how to get the most from choice. She first started researching choice as an undergrad at the Wharton School and then received her Ph.D. at Stanford University, where her dissertation, "Choice and its Discontents," received the Best Dissertation Award. Iyengar received the Presidential Early Career Award in 2002, has been voted among the Top 50 most influential business thinkers by Thinkers50 and rated one of the world's best B-School Professors by Poets and Quants. Her book, "The Art of Choosing," received one of the Financial Times and Goldman Sachs Business Books of the Year 2010 awards. Currently, she serves on the Executive Committee at Columbia Business School and the Advisory Board at Ernst & Young. She has worked with over 100 companies and recently created a groundbreaking course titled "Think Bigger," which teaches students a new method on how to innovate. Iyengar began studying choice because she did not know how to choose, and she thinks if she keeps studying choice, she might one day know how. Iyengar muses that choice is how we create our most beautiful and singular selves.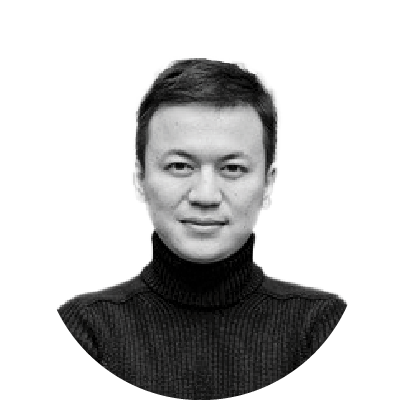 YANG LI
Assistant Professor of Marketing, Cheung Kong Graduate School of Business (CKGSB)

about YANG LI
Yang Li is assistant professor of Marketing at Cheung Kong Graduate School of Business (CKGSB) in Beijing. He received his Ph.D. from Columbia Business School in the field of quantitative marketing. His current research focuses on big data modeling, with emphases related to text mining, pricing, consumer choice, and competitive strategy. Li has consulted for Tencent, Baidu, and Yonghui Superstores Group in China.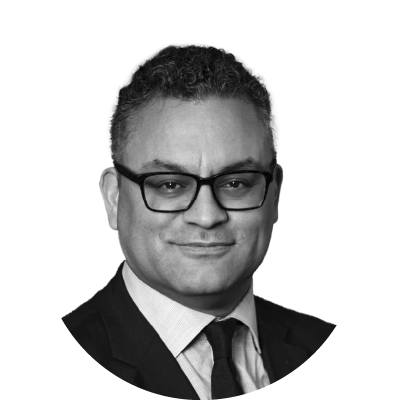 JONATHAN MCBRIDE
University of California, Berkeley
Former Global Head of Inclusion & Diversity, BlackRock
about JONATHAN MCBRIDE
Jonathan McBride is the former Global Head of Inclusion and Diversity at BlackRock. Prior to joining BlackRock, McBride was director of the Presidential Personnel Office in the White House, a role he was appointed to in July 2013. During his tenure, he led several initiatives, including co-chairing with the Deputy Director of Management for the U.S., an initiative to reform management and "work" in government. Prior to serving in the White House, McBride was Chief Strategy Officer at Universum, a global employer branding company, and served as the company's most senior consultant to companies and organizations looking to attract and retain top talent. In 2000, he co-founded Jungle Media Group. Jungle's magazines, websites and live events served a variety of audiences, including MBAs, attorneys, college students, and young African-American and Hispanic professionals. Jungle Media was nominated for three National Magazine Awards. McBride also was an Associate at Goldman Sachs and a legislative aide to U.S. Senator Herb Kohl at the start of his career.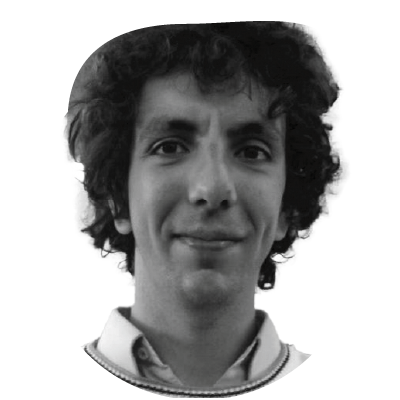 ABRAHAM OTHMAN
Advisor, Correlation One
Head of Data Science, AngelList
about ABRAHAM OTHMAN
Dr. Abraham Othman is Correlation One's Chief Scientist and has developed several machine intelligence-based technology solutions and assessments for Correlation One's clients. Dr. Othman was named to the Forbes "30 under 30" list in Energy for his work with the U.S. Green Building Council and the Independent Energy Standards Corp.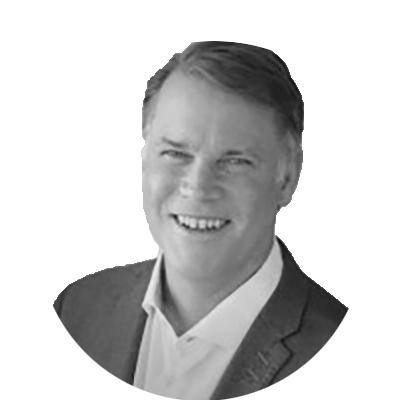 MARK PALMER
Mentor of Program Mentors, Former GM of Analytics, TIBCO

Mark Palmer is Correlation One's Mentor of Program Mentors. As the former GM of Analytics for TIBCO, he was head of products and engineering for data science, analytics, MDM, and data products. Palmer was the CEO of Streambase, named one of the world's most innovative solutions by the World Economic Forum in 2009, and acquired by TIBCO in 2013.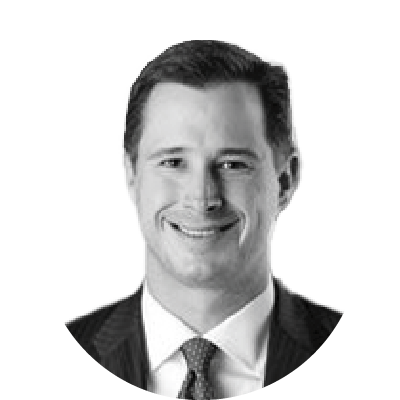 JEFF SANDERS
Co-Managing Partner, Global CEO & Board Practice, Heidrick & Struggles

about JEFF SANDERS
Jeff Sanders is a Vice Chairman in Heidrick & Struggles' Stamford, Connecticut, and New York City offices and Co-Managing Partner of the Global CEO & Board of Directors Practice, focusing on assisting companies with CEO and board succession. Previously, Sanders was Managing Partner of the North American CEO Practice, global sector leader for the Software Practice and a member of the firm's global management committee. He leads CEO, COO, board of director, and other senior-level searches and recruits portfolio company executives for private equity and venture capital firms.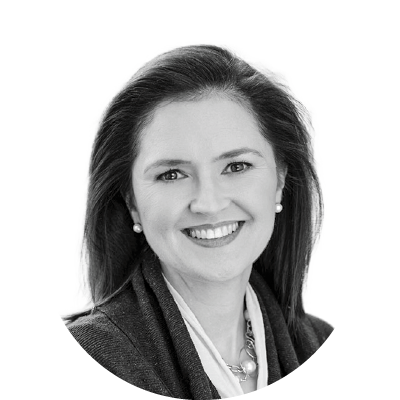 LISA SCHIRF
Managing Director, Global Head of Data Strategy, Tradeweb

about LISA SCHIRF
Lisa Schirf is the former COO of the Data Strategies Group and Artificial Intelligence Research at Citadel, a large global hedge fund with over $26 billion AUM. In these roles, Schirf was responsible for providing comprehensive data management and data science solutions across the firm. In May 2017, Schirf was named as one of the 50 Leading Women in Hedge Funds 2017 by The Hedge Fund Journal. She has served as a board member of the MIT Sloan Alumni Board and the MIT Sloan Club of New York Board. Schirf holds an MBA from the MIT Sloan School of Management and a B.S. in management from Villanova University.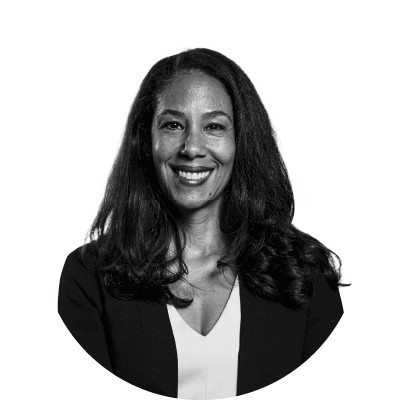 MONA SUTPHEN
Senior Advisor, The Vistria Group
Former White House Deputy Chief of Staff
About MONA SUTPHEN
Mona Sutphen has over 20 years of experience advising multinational corporate, philanthropic, and institutional investors on the intersection of geopolitics, policy, and markets. She is currently a Senior Advisor at The Vistria Group, a Chicago-based private equity firm, and is a venture advisor and co-founder of several startups. Previously, she was a Partner at Macro Advisory Partners (MAP), where she led the firm's Unites States practice advising clients on emerging risks and opportunities across a range of sectors, including energy/environment, technology, and financial services. Prior to joining MAP, Sutphen was Managing Director at UBS AG, where she developed new tools for political risk evaluation impacting capital markets. From 2009-2011, she served as White House Deputy Chief of Staff for Policy for President Barack Obama, where she advanced the policy and regulatory agenda on a range of issues, including, technology/telecom, trade, energy, small business, and housing/GSE reform. Previously, Sutphen was Managing Director at Stonebridge International and earlier led regulatory strategy for Currenex, the first Internet-based institutional foreign exchange trading platform. From 1991-2000, she was a career diplomat, serving on the staff of the National Security Council during President Bill Clinton's administration and the U.S.'s Mission to the UN, among other posts. She also served on the President's Intelligence Advisory Board from 2013-2016. Sutphen serves on the boards of Spotify (NYSE: SPOT), renewable energy company Pattern Energy, and Unitek Learning and is a Trustee for Putnam Mutual Funds. She is a member of the Council on Foreign Relations and serves on the boards of the International Rescue Committee and Human Rights First and the advisory boards of the Warner Music Social Justice Fund and the Center for Global Energy Policy at Columbia University. Sutphen is a Trustee of Mount Holyoke College and co-author of "The Next American Century: How the U.S. Can Thrive as Other Powers Rise." She holds B.A. from Mount Holyoke College and an M.S. from the London School of Economics.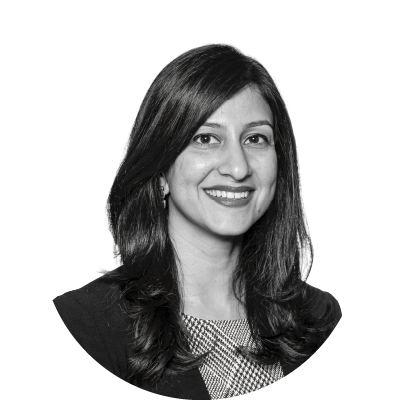 TIPSY TALWAR
Executive Director, Americas Head of Systematic Advisory Sales (SAS), Morgan Stanley

about TIPSY TALWAR
Tipsy Talwar is an Executive Director and the Americas Head of Systematic Advisory Sales (SAS). SAS aims to deliver the best of Morgan Stanley's quant assets to institutional clients, including research, products, and data sets. Prior to joining SAS in 2017, Talwar was a senior member of Morgan Stanley's Electronic Trading (MSET) desk, where she covered quantitative hedge funds trading into the Americas for nine years. Before that, she helped build the firm's electronic trading systems for the Market Making and later the Swaps desks from 2004-2008. She received her B.S. in computer engineering and M.S. in telecommunication networks from the New York University Tandon School of Engineering and her MBA in finance from the NYU Stern School of Business.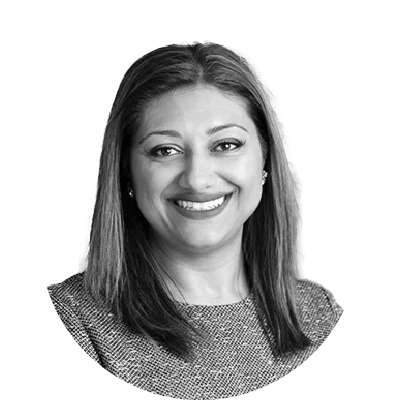 DEEPALI VYAS
Global Co-Head of FinTech, Global Financial Markets, Korn Ferry

about DEEPALI VYAS
Deepali Vyas is the Global Co-Head of FinTech in Korn Ferry's Global Financial Markets practice based in the firm's New York City office. Vyas brings more than 18 years of C-suite executive search experience. She has led global searches for asset managers, hedge funds, private equity firms, investment and commercial banks, pension funds, and other financial institutions, in addition to fintech and technology organizations. She is also a well-published thought leader with broad business exposure enabling her to handle assignments for large Fortune 500 companies as well as cutting edge emerging growth companies within the FinTech and broader financial services sector.