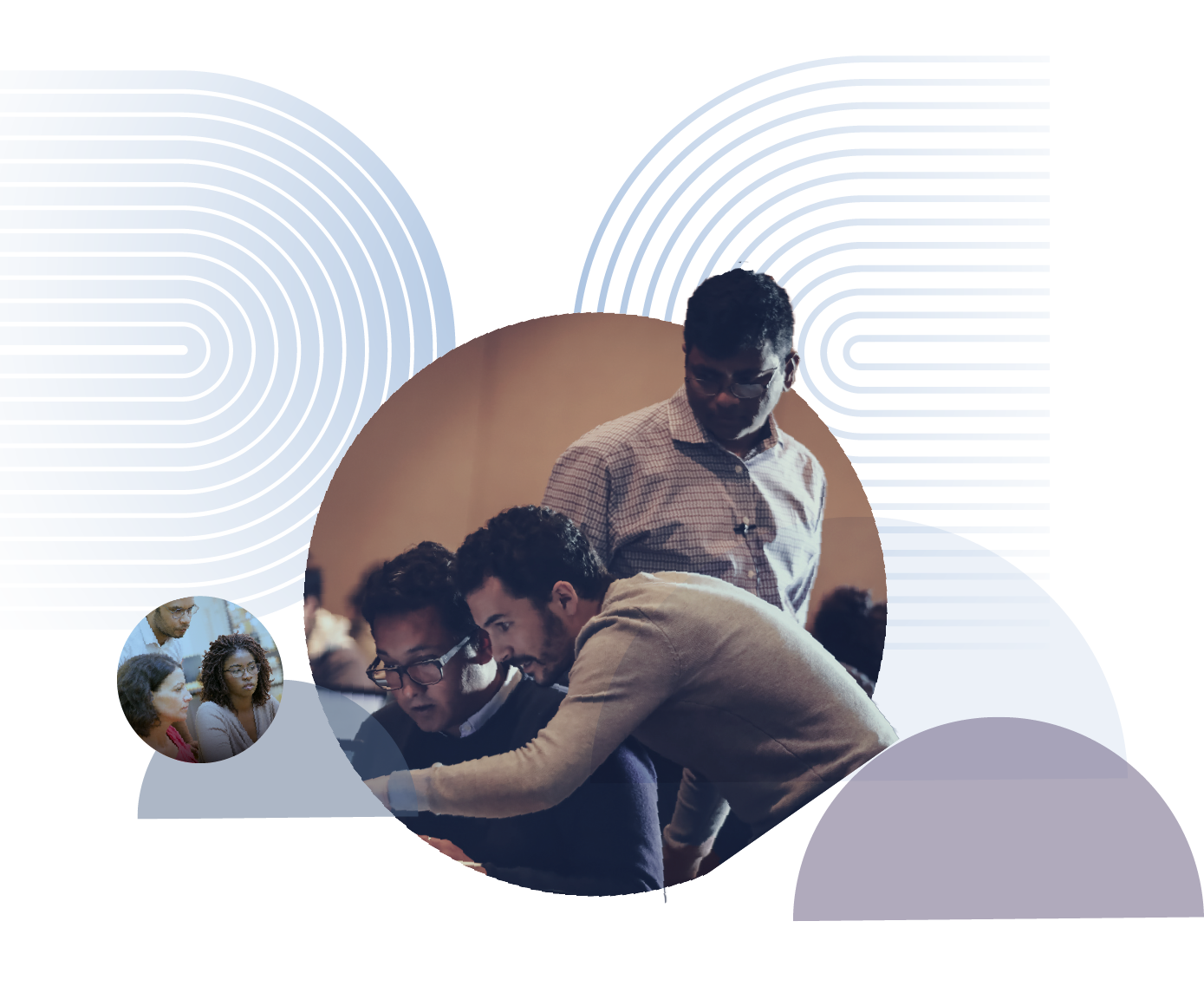 PROGRAM OVERVIEW
---
DATA ANALYTICS WITH EXCEL AND PYTHON
Data and analytics are some of the most important skills for people today. In industries from healthcare to technology to manufacturing, these skills give workers access to higher-paying jobs. People with these sought-after skills have a distinct advantage when applying for jobs.
Data Analytics with Excel and Python is a free data training and jobs program designed to unlock new employment opportunities for you. Training gives you skills to take on a new and higher-paying job, and career coaches will work to find the right opportunity. The program is completely free, and beginners are encouraged to apply - you don't need to know any technical skills to enroll.
Join or mailing list to learn about future programs
JOB OPPORTUNITIES
---
WHERE OUR GRADUATES GET JOBS
Correlation One training programs are built according to employer needs. We've helped thousands of people find new jobs at companies like: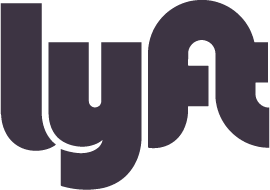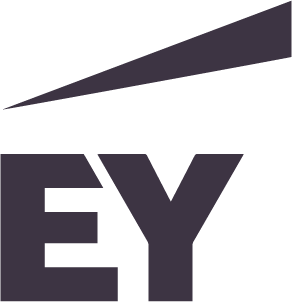 WHAT TO EXPECT
---
DATA ANALYTICS WITH EXCEL AND PYTHON
All participants receive free data analytics training led by our world-class teaching staff. Our training is accessible - you don't need a technical background to enroll. Our training is also practical, teaching the real skills that companies use.

The program is flexible and designed to fit your schedule.
This program covers a variety of data topics and learning through real-world case studies:
What is Data Literacy?
What does a data-driven culture look like?
Quantifying and framing business problems
Data-driven decision making
Data visualization
Descriptive statistics
Interpretation of charts, graphs, and tables
Data transformation
Excel
SQL
Python
WHY APPLY TO THE PROGRAM?

---
LEARN DATA & ANALYTICS SKILLS FOR THE JOBS OF TOMORROW
As a participant, you will learn in-demand skills that will give you an edge in today's job market. You'll develop skills and learn how they're used in real-world applications.

---
SUPPORTIVE SUCCESS COACHES, MENTORS, & PROFESSIONAL DEVELOPMENT OPPORTUNITIES
This program prepares you for your next job by providing access to resume reviews and interview prep and connects you with a diverse network of professional mentors.

---
IMMEDIATE JOB OPPORTUNITIES AND EMPLOYER ACCESS
We measure our success by your success. Our program is uniquely designed to help you find a higher-paying job. You will receive dedicated job search support after you complete the training.
MEET SOME OF OUR CURRENT FELLOWS
"It has been great. Especially the capstone project. Very interactive and involving. I was never ALONE! TAs and C1 teams are always reassuring, available to support and guide me."
Stella Williams
"The lectures have been very informative. Just a few weeks in and I've already learned a number of Excel skills that I've been able to put to immediate use in my current job!"
Brad Howard
"The Program has been great so far. It encourages both individual and team work. The classes are engaging and the tutors are amazing at helping my team and I remove barriers encountered."
Mabel Okonkwo
"I'm only on week 4 but I've already learned a lot of useful knowledge about Data and Analytics to tranisition to a new career path."
Christopher Brown
"The program is structured to ensure that everyone learns, so I have so far enjoyed learning at correlation one."
Adebayo Akindele
"Everyone I have interacted with seems like they enjoy teaching, and it's great to have people passionate about passing along knowledge to others, which has made my experiences positive thus far."
Roberta D. Bouyer
"Correlation One offers a powerful combination of current data analysis techniques and professional career development. It's perfect for anyone transitioning into the data analytics industry."
LR Rodgers
MOST POPULAR AND TOP-RATED ON COURSE REPORT
---
THE HIGHEST-RATED DATA & ANALYTICS PROGRAM IN THE WORLD
IS THIS PROGRAM RIGHT FOR ME?
The Data Analytics with Excel and Python program is built especially for Amazon associates. The program accommodates people who have never coded or used data in their jobs before. In fact, we welcome beginners. You don't need experience - all you need a passion for learning.
Our training will provide insight into how to use data in real jobs. Teaching Assistants will give you support as you develop skills using real business cases. Our mentor and peer support network will then support you as you find a new job.
OPERATIONS & STRATEGY
MARKET RESEARCH ANALYST
REPORTING ANALYST
DATA ENTRY SPECIALIST
OPERATIONS MANAGER
PRODUCTION COORDINATOR
SCHEDULING COORDINATOR
HUMAN RESOURCES ANALYST
OFFICE ADMINISTRATOR
BUSINESS INTELLIGENCE ANALYST
SUPPLY CHAIN ANALYST / MANAGER
PRODUCT & MARKETING
PRODUCT ANALYST
DIGITAL MARKETING
ASSISTANT / ANALYST
SALES ASSISTANT / ANALYST
DATA & ANALYTICS
DATA ANALYST

INTRO WEBINAR
TUESDAY @4PM EST

INTRO WEBINAR
THURSDAY @6PM EST


Applications will be accepted on a rolling basis. You can submit your application anytime before July 1, 2021. We encourage applicants to apply as soon as they are able as there are a limited number of seats available.
Join or mailing list to learn about future programs
FREQUENTLY ASKED QUESTIONS
Is the program free?
---
Yes, the program is free for all Amazon associates. We believe that cost should never be a barrier to learning, so we constructed the program so that you don't have to pay even a penny to participate.
If free for trainees, how is the program funded?
---
Amazon's Career Choice program allows the training to be completely free for those who enroll.

Who should apply?
---
We encourage any Amazon associates interested in learning data and analytics and exploring new career options to apply.
Are there any prerequisites to apply?
---
There are no prerequisites to apply. Beginners are welcome, and you do not need to have any previous training or knowledge to succeed here.

What is on the Assessment?
---
The Assessment will test your knowledge of a few basic areas related to data and analytics. You won't get a grade, and you can't fail. Some of the questions may be difficult, which is normal. The point isn't to get everything right, but to show what you know and how you think so that we can curate the curriculum to your learning needs.
How will I learn whether I got into the program?
---
A member of our team will reach out before July 1, 2021, to let you know whether you've been accepted into the program. They will also let you know how to make sure you're ready for the program on day one!
Can I keep doing my regular job during the program?
---
Of course. Our goal is to build the most flexible program for people with busy work and personal lives. With flexible hours, virtual content, and an instructor staff ready to accommodate your needs, you'll be able to succeed regardless of how busy you are.
Who teaches the course?
---
The course is taught by Correlation One training instructors. They're great at making concepts easy to understand and practical, so that you can use them in the real world.
Where are the classes held?
---
Classes are fully virtual, held in our "Live Online" classroom. All you need is a computer and the internet to access them. In the classes, you'll be able to work directly with instructors and peers.
How will I find potential new jobs through the program?

---
Our program is designed to help you in your job search every step of the way. A dedicated Success Coach will work with you to understand your unique dreams and vision. From there, we'll match you with roles that might be a fit. You'll also be able to hear from top companies during live Career Fairs and events. In addition, you'll have access to our C1 Connect platform, which links you directly with hiring companies.
TAKE A LOOK AT OUR OTHER PROGRAMS