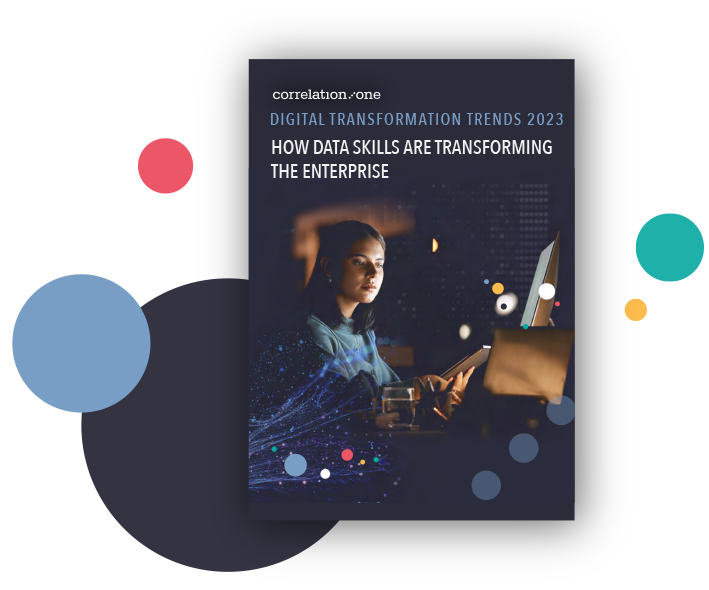 IS YOUR WORKFORCE TRANSFORMATION-READY?
Learn how enterprises like Amazon and Softbank increase the success rate of digital transformations through the workforce's data skills.
DATA SKILLS UNLOCK DIGITAL TRANSFORMATION SUCCESS
As digital transformation spending continues to rise with unclear results, enterprises must solve this widening skills gap by ensuring their organizations become data literate.
Download this PDF now and learn how to increase the power of digital transformation strategy investments by advancing your workforce's data literacy.
Discover the five must-know trends shaping digital transformations for the next decade and beyond.
Learn how your workforce's data skills can impact your transformation strategy.
Spark change in your organization with actionable next steps for transformation leaders.