We help governments prepare their workforces for the data economy
CORRELATION ONE PARTNERSHIP WITH GOVERNMENT OF COLOMBIA
---
Learn how we worked with MinTIC and the Government of Colombia to develop a local ecosystem of AI talent across the country and used data science skills to tackle local initiatives.

"For the Ministry TIC it is a need and commitment to train and strengthen Colombian human talent in digital skills. With this [partnership with Correlation One] we are not only contributing to the digital transformation of the country, we are also transforming and reactivating the lives of Colombians and we have built a community of more than 1,500 data scientists."
Karen Abudinen
Minister, Ministry of Information and Communications Technologies, Government of Colombia
PARTNERSHIP WITH THE CITY OF SAN JOSE GOVERNMENT
---
ELIMINATE BIASES WHILE BUILDING A DIVERSE DATA SCIENCE TEAM
Correlation One partnered with the City of San Jose, California, to help the Mayor's Office on Technology and Innovation (MOTI) achieve their data and equity objectives.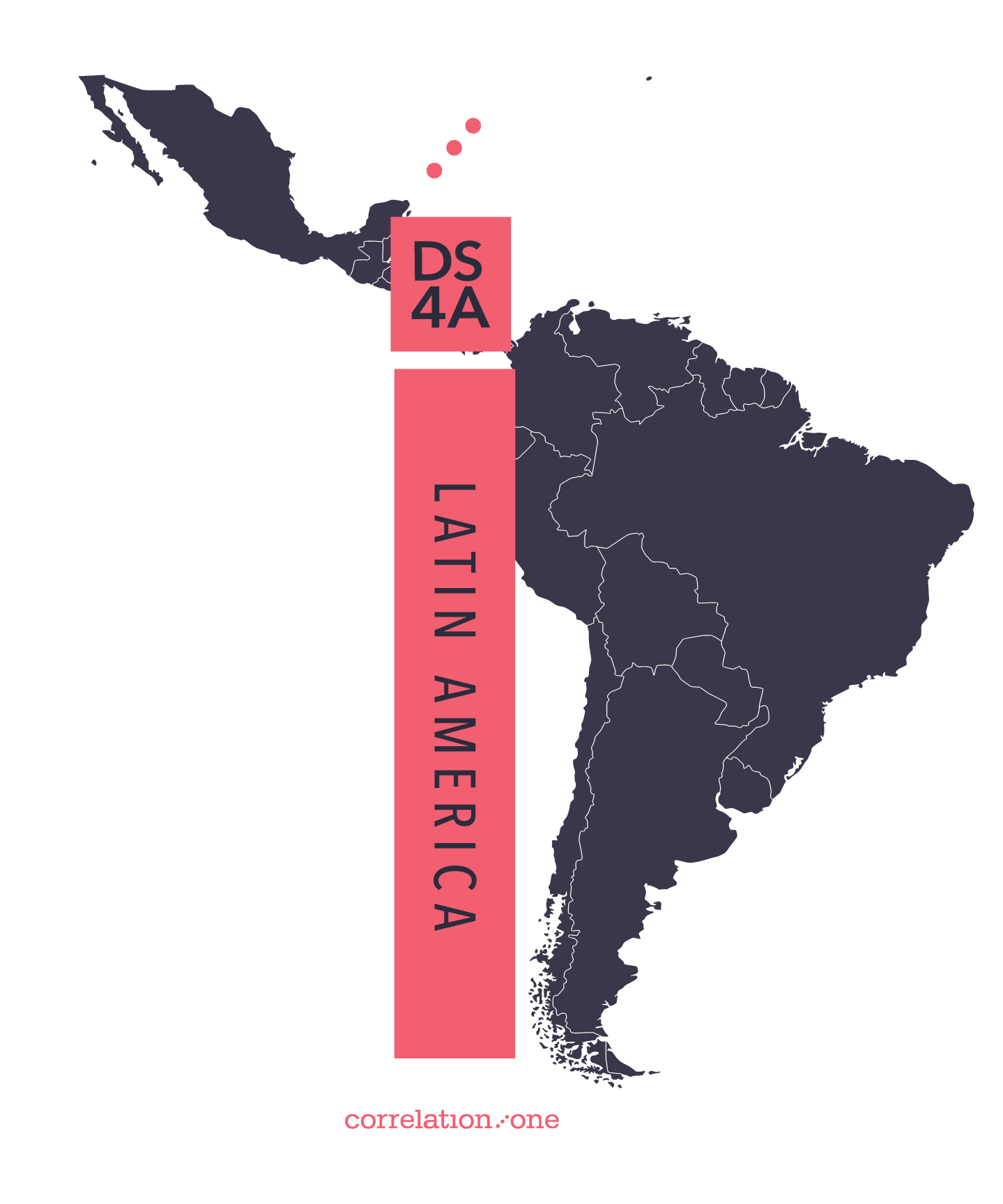 LATIN AMERICA CASE STUDY
---
Learn how we trained and graduated 206 data scientists from 8 countries and 30 cities across Latin America, unlocking millions of dollars of value for local employers

s.