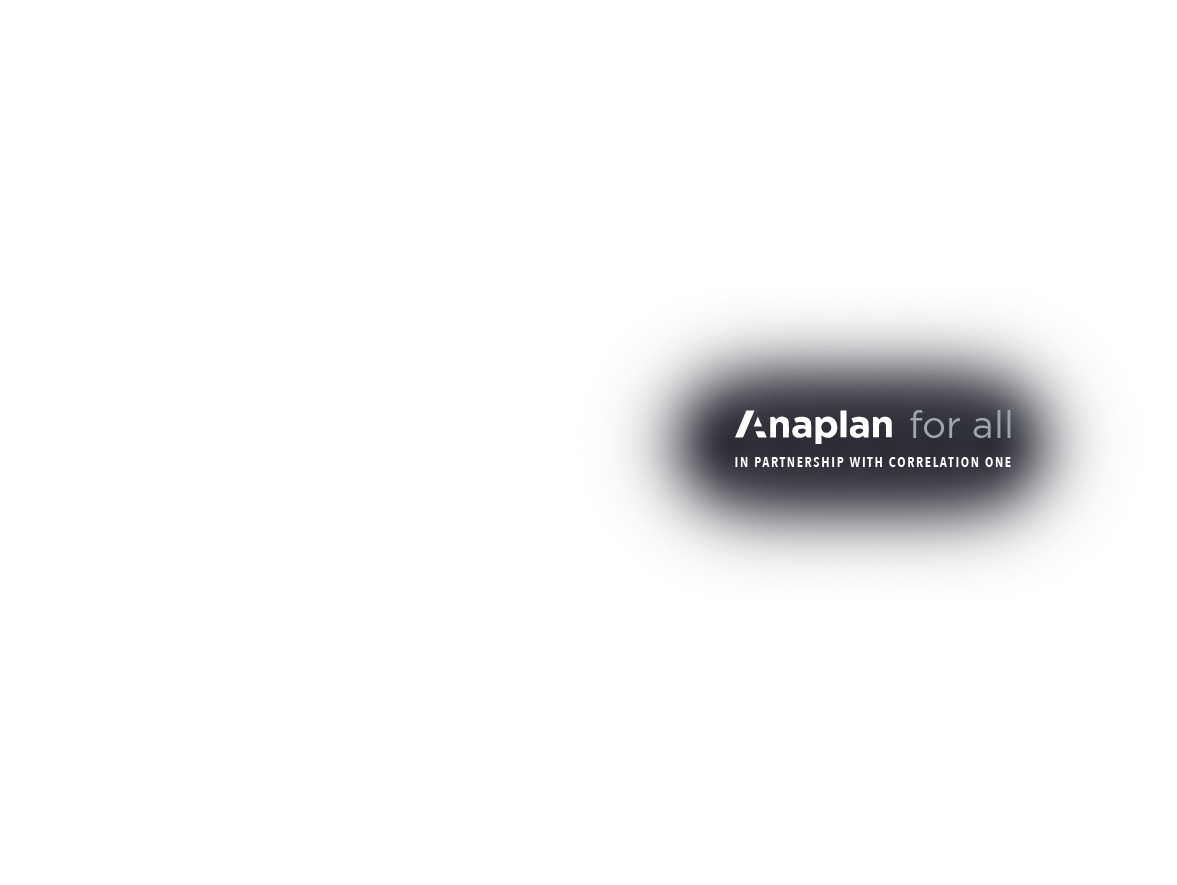 YOUR PATH TO A BUSINESS & ANALYTICS JOB STARTS HERE
Anaplan for All is a training and jobs program meant to supercharge your career. Through live online training in Anaplan's leading business planning software, career coaching, and job fairs, you'll get access to opportunities with some of today's leading companies. The program is 100% free for you through the support of Anaplan.

PROGRAM OVERVIEW
---
ANAPLAN FOR ALL
Anaplan for All is a free, 12-week training program for individuals from underrepresented communities, including Black, Latinx, veterans, LGBTQ+, and refugees. The program trains individuals to become certified as Anaplan Model Builders, and then helps them earn high-paying jobs in the Anaplan ecosystem.
About Anaplan: Anaplan is a connected planning software provider used by thousands of the world's top companies. The Anaplan ecosystem includes enterprises from Coca-Cola to Sonos to Groupon, all of whom use the software to simplify their most complex business operations.
ANAPLAN FOR ALL EMPLOYER PARTNERS
JOB OPPORTUNITIES
---
ANAPLAN FOR ALL SUCCESS STORIES
"Before I participated in the Anaplan for All program, I didn't realize how many great, high-paying jobs there are out there for people with this skill. At the end of the program, I received 4 job offers of over $100,000. People should know that there are real opportunities available at the end of this program, it's not just learning a skill that will never be used."
SEYMA TAS Anaplan for all graduate
"The Anaplan-for-All program has been a game-changer in my career trajectory. With the great support from my TA's, my mentor, and most importantly, my classmates, I was able to graduate and started a career as a Senior Consultant at a major accounting firm. Pairing each of us with a mentor within the Anaplan company was such a great way to network with professionals who gave amazing advice on career development"
NATALIE DAVIS Anaplan for all graduate
"The Anaplan for All program opened up more doors for me than I ever expected! Not only did I learn a new skill and software, but I made wonderful connections with my Anaplan mentor and various companies looking to hire Anaplan for All Fellows, and now have the amazing opportunity to continue with one of Anaplan's and Correlation One's partners, Keyrus, as an Enterprise Management Consultant"
MARIA CANDIDO Anaplan for all graduate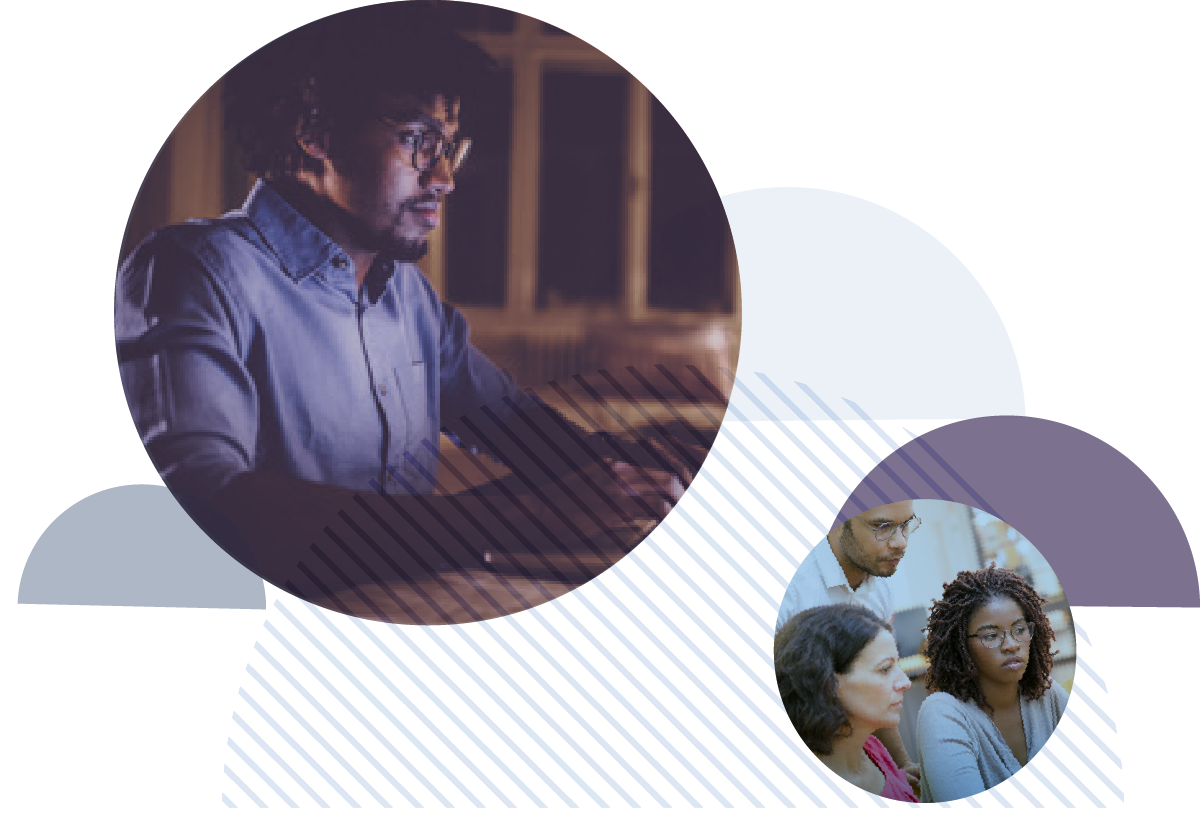 WHAT TO EXPECT
---
ANAPLAN MODEL BUILDER TRAINING IN PARTNERSHIP WITH CORRELATION ONE
All participants receive free Anaplan Model Builder training led by our world-class teaching staff. The training is accessible - you don't need a technical background to enroll. The training is also practical, teaching the real skills that companies use.
The program is scheduled to take place fully virtually, including a mixture of live online classes with peers and lecturers, and flexible work time with teaching assistants and mentors. Each participant is supported by a team of experts who are available to guide and answer questions.
WHY APPLY TO THE PROGRAM?

---
TEACHING ANAPLAN AND BUSINESS ANALYSIS SKILLS FOR THE JOBS OF TOMORROW
As a participant, you will learn in-demand skills that will give you an edge in today's job market. You'll develop skills and learn how they're used in real-world applications.

---
SUPPORTIVE SUCCESS COACHES, MENTORS, & PROFESSIONAL DEVELOPMENT OPPORTUNITIES
This program prepares you for your next job by providing access to resume reviews and interview prep and connects you with a diverse network of professional mentors.

---
IMMEDIATE JOB OPPORTUNITIES AND EMPLOYER ACCESS
We measure our success by your success. Our program is uniquely designed to help you find a higher-paying job. You will receive dedicated job search support after you complete the training.
---
Be part of our diverse community of data and business professionals from around the world
MOST POPULAR AND TOP-RATED ON COURSE REPORT
---
THE HIGHEST-RATED BUSINESS ANALYTICS TRAINING PROGRAMS IN THE WORLD


ROUND 1 APPLICATION CLOSES

ROUND 2 APPLICATION CLOSES

PREREQUISITES
People enrolling in the Anaplan for All program should possess some business experience and are looking to level up their career or change paths.

STEP 1:


COMPLETE THE APPLICATION FORM

STEP 2:


TAKE OUR TECHNICAL ASSESSMENT
FREQUENTLY ASKED QUESTIONS
Is the program free?
---
Yes! The program is free for all. We believe that cost should never be a barrier to learning, so we constructed the program so you don't have to pay to participate.
If free for trainees, how is the program funded?
---
Anaplan customers and partners sponsor the program.
Are there any prerequisites to apply?
---
There are no prerequisites to apply. Anaplan modeling can involve business decisions across supply chain, inventory management, sales and marketing, HR and other functions. Participants with some supply chain, accounting, finance or business experience have historically excelled in this course.
How do business professionals use Anaplan?
---
Anaplan is a connected planning software tool that replaces excel for business planning functions. Common uses cases include financial planning and analysis, supply management, sales operations, and workforce planning. Its flexibility allows for many other business use cases and makes it an attractive platform by having all models centralized together in one cloud system with real-time results.
How will I learn whether I got into the program?
---
A member of our team will reach out in Q1 2022, to let you know whether you've been accepted into the latest cohort. They will also let you know how to make sure you're ready for the program on day one!
Can I keep doing my regular job during the program?
---
Of course. Our goal is to build the most flexible program for people with busy work and personal lives. With flexible hours, virtual content, and an instructor staff ready to accommodate your needs, you'll be able to succeed regardless of how busy you are.
Who teaches the course?
---
The course is taught by Correlation One training instructors. They're great at making concepts easy to understand and practical, so that you can use them in the real world.
Where are the classes held?
---
Classes are fully virtual, held in our "Live Online" classroom. All you need is a computer and the internet to access them. In the classes, you'll be able to work directly with instructors and peers.
How will I find potential new jobs through the program?

---
Our program is designed to help you in your job search, every step of the way. You'll also be able to hear from and network with top companies during live Career Fairs and events. In addition, you'll have access to our C1 Connect platform, which links you directly with hiring companies.
TAKE A LOOK AT OUR OTHER PROGRAMS