In this blog series to commemorate National Mentoring Month, we are celebrating some of our incredible mentors in the Data Science for All program.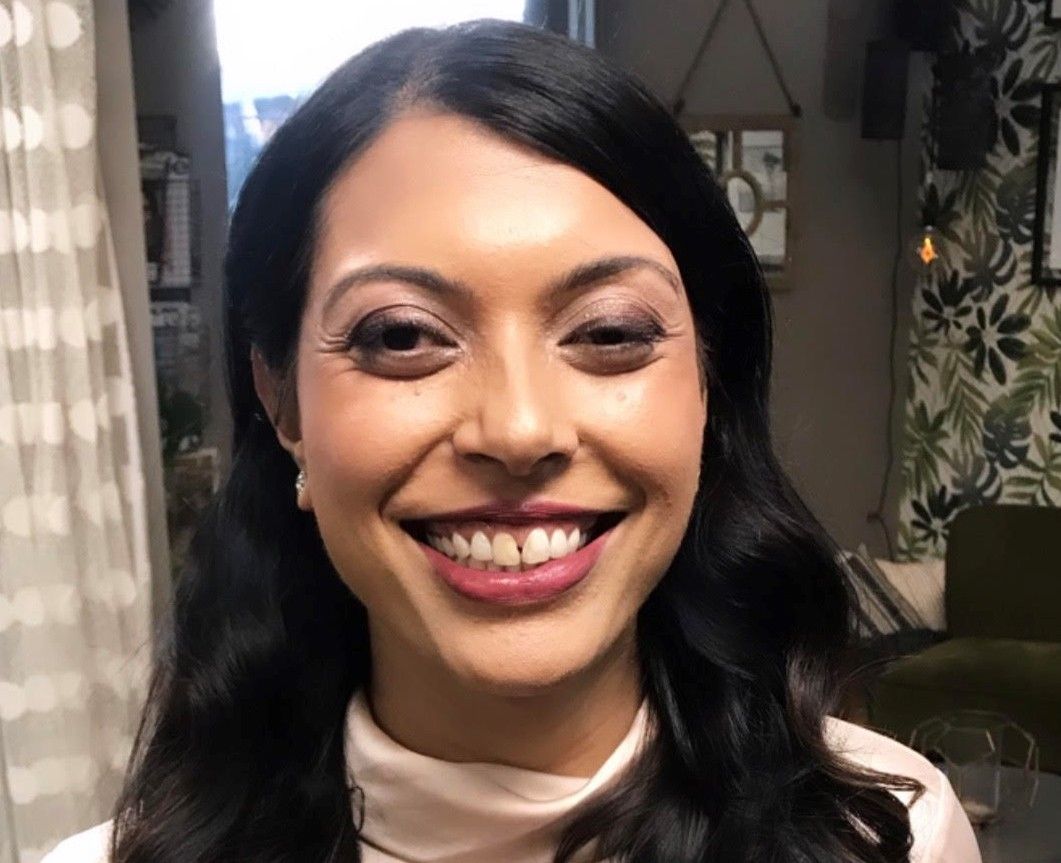 Tripti Sethi is Global Azure Center of Excellence Lead at Avanade, and a mentor for DS4A / Women's Summit. She answered a few questions for us about her experience, career advice and how her mentees in the program set out to use data to develop COVID-19 responses.
Tell us about a pivotal moment in your career: what was the backdrop, what did you do, what did you learn?
My career journey hasn't been defined by a single pivotal moment but by a series of moments that shaped my career into what it is today. I started one of my first jobs at Prudential as a data scientist working on models and crunching data. My manager at the time gave me an opportunity to lead the pensions and annuities portfolio from a sales and marketing perspective as my next role. This opened my eyes to how the data science models I built impacted the business. I quickly realized that even the best model predictions could fail to attract a customer if the marketing communication was not relevant or if the customer was contacted by the wrong channel. During my time at Capgemini, I was given an opportunity to setup our offshore analytics practice which was a deviation from the technical track I was on. That opportunity ended up being the catalyst for a move to London and subsequent travel across Europe working with different clients and industries. Ultimately, I would say that the most pivotal thread that has shaped my career has been the openness to taking on risks and new experiences while always remaining people and customer centric.
Who were your mentors and role models when you were starting out? What's the best professional advice you received?
The first role model in my life has been my mom. She balanced an accomplished career that spanned across journalism and stints in the corporate world and parenting and was the exception to the norm at the time. She exemplified what it meant to strive towards your aspirations but with empathy and a strong code of ethics.
Throughout my career, I have also been fortunate enough to have great mentors and allies. One of my first managers very early on in my career fostered an atmosphere that encouraged his team to take risks and presented equal opportunities to all, he's remained a mentor to me ever since and was instrumental to my career. Avanade has a fantastic mentorship program along with initiatives that promote diversity, inclusion and sponsorship, and I've been very lucky to benefit from the guidance of two excellent mentors over my time here.
The two best pieces of advice that I have received are:
Focus on maximizing my strengths
Remember that people will forget what you say or even what you do but they will never forget how you make them feel. This has been invaluable input for me to be able to build an influential style of leadership, teams that have complimentary and diverse skillsets and to always strive to seek out the best from each person.
What have you gained from mentoring and coaching - both professionally and personally? Did anything surprise you when you started mentoring?
Mentoring, coaching and the ability to give back in some way has been tremendously rewarding. It is satisfying to see the positive difference that sharing my own experiences, providing some structure and giving access to my network can make in someone's life. It's surprised me just how much I have learnt from my mentees and the fact that there is phenomenal, diverse talent from different walks of life that could benefit from mentorship. Mentorship could also help organizations tap into and groom a diverse talent pool, share more about their company and culture and build personal relationships in the field-thereby solving for some of the diversity inequities in tech.
Can you give us an example of how data skills are increasingly needed in your role and business?
My role at Avanade is to lead our Global Azure Center of Excellence which houses our top talent globally across Data & Artificial Intelligence and Applications & Infrastructure capabilities. Our team is focused on offering end-to-end and leading-edge support to our clients regardless of where they are in their digital transformation journey.
Data skills are increasingly needed to help our clients drive business outcomes through insights from their data: the skills required range from data engineering, data visualizations, technical and solution architecture, data science and machine learning, cognitive developers and IoT skills.
My own background is in machine learning, data science, and consulting. I've played multiple roles at Avanade ranging from building our AI practice in Europe, leading our AI offerings to now leading our global Center of Excellence. Data skills have been the common thread in every role that I have played and Data & AI is the fastest growing area of our business.
One aspect of our programs that both the participants and mentors really like is how we're using real data sets to solve actual business challenges in our capstone projects. Can you share some of the projects that your teams worked on and the innovative ways they approached these challenges?
Yes, absolutely. A couple of the teams that I recently worked with focused on leveraging different datasets to predict several COVID-19 related use cases. For example, one of the teams I mentored focused on how they could take data to reduce the call center load through intelligent virtual agents. This was particularly relevant as we kicked off this project when Covid-19 had just hit, which led to health care call centers being inundated with calls ranging from health emergencies to questions around Covid symptoms. The team created an intelligent virtual agent that could detect the intent of a user's question and respond with updated and relevant information from the CDC and WHO. The team I worked with in 2020 explored the possibility of a correlation between people's sentiments and their mobility patterns using multiple unstructured datasets from Kaggle, IEEE, Google Mobility data, Apple Mobility data and Covid-19 cases.