Women are drastically underrepresented in data science and analytics. Women are awarded 35% of all STEM degrees each year, however, they make up only 15% of data related roles and hold just 9% of data leadership roles (World Economic Forum, The Global Gender Gap Report 2018; BCG Research) This gender imbalance threatens the ethics and efficacy of the big data revolution today and in the future.
Across industries, we must work to not only change our hiring practices to prioritize women in data, but we must also work to increase the net supply of women qualified for data science and analytics positions. One way Correlation One is fixing the supply side of this problem is by helping women with STEM backgrounds connect with professional mentors via the Data Science for All: Women's Summit.
Data Science for All: Women's Summit is a novel fellowship program designed to support young women as they begin their data science careers. The fall 2020 program provides free technical training and professional development to over 200 aspiring female data scientists, and connects them with career opportunities.
The program also matches each DS4A Fellow with a professional data science mentor. The mentors work closely with participants on both professional development ("soft skills") and technical projects ("hard skills"). The mentorship program helps the young women develop their data science networks and confidently start their careers.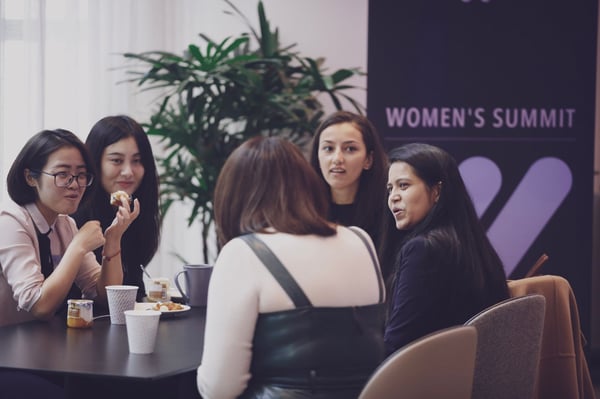 For many DS4A Fellows, finding a professional mentor is their primary motivation to join the program. They seek guidance and support from professionals who understand the field and their unique challenges. Mentors empower aspiring data scientists and shine a light on the best path for navigating data careers. Mentors guarantee young Fellows are not alone and are nurtured to become effective data professionals.
The Women's Summit has built an amazing community of mentors, from organizations like Point72, Two Sigma, Lyft, British Telecom, Marshall Wace, Social Science Research Council, and the Bill & Melinda Gates Foundation. One past mentor said of the experience: "It is always beneficial to hear the perspectives of a group tackling problems for the first time, it is easy to take learning for granted, but it is key. Developing people and engaging in the process of teaching is as valuable a learning experience for the mentor as the mentee."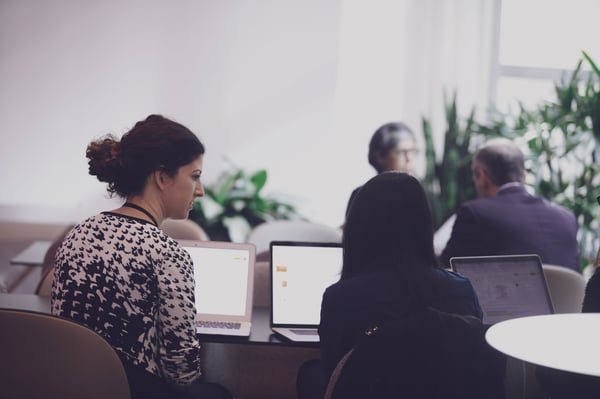 Mentors bring data science experience from diverse sectors such as finance, software, healthcare, e-commerce, non-profit, and media.Their participation in the Women's Summit helps us to create a supportive and sustaining community, and empowers the women in our program to develop into data science and analytics leaders of tomorrow.
We would like to thank all of our DS4A Mentors for their time, commitment, guidance, and willingness to give back to their community:
Alex Wood-Doughty, Research Scientist Lyft
Alice Chen, Solution Architect, AI/ML, Data & Analytics Slalom
Alicia Zhou, Data Analyst, MI Data – Analytics Point72
Alya Abbott, Head of Telematics Data Science Lyft
Amy Shi-Nash, Global Head of Data Science HSBC
Ana Lopez-Niharra, Senior Manager, Data Products, BT Data Solutions BT
Annie Flippo, Director of Data Science and Insights inMarket
Arshi Goyal, Senior Decision Science Associate Axtria
Arun Krishnaswamy, Director of Data Science Workday
Ben Azvine, Global Head of Security Research BT
Claudia Perlich, SVP, Data Scientist Two Sigma
Cristina Popa, VP, Quantitative Researcher Two Sigma
Charlene Wu, Lead Staff Behavioral Scientist Toyota Research Institute
Christy Chen, Data Analyst, MI Data – Analytics Point72
Cindy Wang, Analytics & Product Operations Lead Lyft
Daniel Usvyat, Director/ Founder USQRD
Daria Butuc, Head of Engineering Project Access.
Dean Grosbard, Data Scientist Lyft
Detlef Nauck, Head of AI & DS Research BT
Dil Rahmat, Business Analyst Amazon
Dio-Ann Valmores, Data Analytics Manager Title Nine
Elaine Wah, Head of Policy Research IEX
Elisa Omodei, Data Scientist, Predictive Analytics Lead World Food Programme
Emily Davidson, Programme Director, Data & AI Solutions BT
Geetha Gopakumar Senior Data Scientist Halliburton
Jason Johnson, SVP, Chief Health Information Officer Dana Farber Cancer Institute
Jen Wei, Senior Machine Learning Developer Alta ML
Jennifer Engle, Deputy Director, U.S. Program Data Bill and Melinda Gates Foundation
Julian Dean Morais, Sr. Director of Innovation and Data Analytics Iterate.ai
Kasia Rachuta, Senior Product Analyst Square
Kelsey Emnett, Senior Consultant- Data Science Avanade
Lauren Valdivia, Senior Manager, Data Science Salesforce
Lexy Kassan, Director of Strategy CCG
Mallorie Hatch, Director, Analytics Engagement in Data Science Transamerica
Maria Fernanda Osorio, Data & Analytics Senior Specialist MSD
Marla Ostroff, Director of Customer Analytics Kabbage
Martin Yamane, Data Scientist Lyft
Mehrnaz Abdollahian, Research Scientist Lyft
Michael Tolstorukov, Bioinformatics and Data Science Group Dana Farber Cancer Institute
Monica Rodriguez, Analytics Capabilities Manager Bancolombia
Morgan Kidd, Data Scientist Lyft
Nehan Chatoor, Data Scientist Collective Health
Nicole Shimer, Senior Investment Partner Insight Partners
Niloofar Nayebi, Senior Data Scientist Avanade
Partha Bose, Head of Data Strategy and Acquisition Cervest Earth
Rebecca Gluskin, Deputy Director, Data Scientist Social Science Research Council
Reese McGillie, Senior Manager, People Analytics Bill and Melinda Gates Foundation
Renato Umeton, Bioinformatics and Data Science Group Dana Farber Cancer Institute
Rex McArthur, Data Scientist Lyft
Ronnie Ghose, Tech Lead/ Senior SWE LinkedIn
Sanghamitra Goswami, Director - Data Science ActiveCampaign
Scott Geller, Data Science Manager Lyft
Sergio Mastrogiovanni, Head of Data and Innovation Nubiral
Shabih Hasan, VP and Head of Data Analytics Delos
Shraddha Shah, Senior Data Engineer, MI Data – Platform Point72
Stefanie Bernosky, Data Scientist Bill and Melinda Gates Foundation
Tripti Sethi, Senior Director, Global Data & AI Avanade
Vijay Narasiman, Decision Scientist Lyft
Wen-Ying Feng, Vice President of Analytics Plastiq
Yan Wu Co-Founder, VP Data Science and Operations BondTech
Yanhua Deng, Senior Data Scientist, MI Data – Analytics Point72
Yaoguang Jia, Data Analyst, MI Data – Analytics Point 72
Yaqi Yang, Data Scientist Instacart
The DS4A Women's Summit provides women who have quantitative backgrounds with professional and technical tools to help them kick-start a career in data science. By offering technical training, mentorship, and exclusive opportunities to get matched with top-tier employers, Women's Summit empowers the next generation of women data science leaders. Corporate demand for sponsoring the program is extremely strong. To find out more about how you can get involved with this important initiative, either as a participant or a sponsor, please get in touch.