PROGRAM OVERVIEW
---
ABOUT DATA SCIENCE FOR ALL
Data Science for All is the first scalable, actionable solution for corporations to build diverse and inclusive workforces.
DS4A / Empowerment is the largest and most innovative program ever to open doors for Black, Hispanic/Latinx, and LGBTQ+ students and professionals through data fluency training and career opportunities.


Engage with the world's largest community of diverse data science talent.

DATA SCIENCE FOR ALL COHORT DEMOGRAPHICS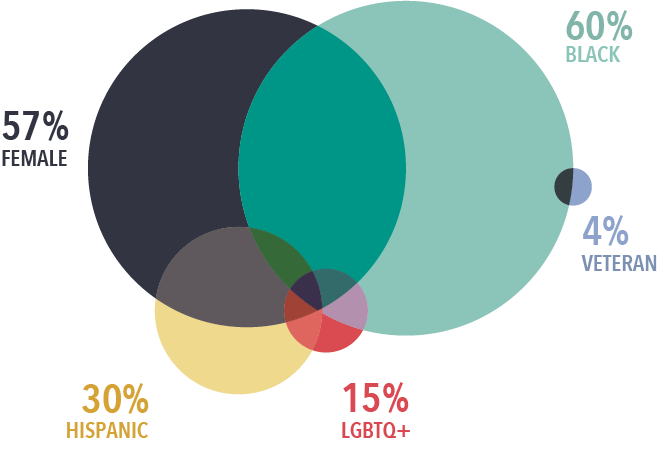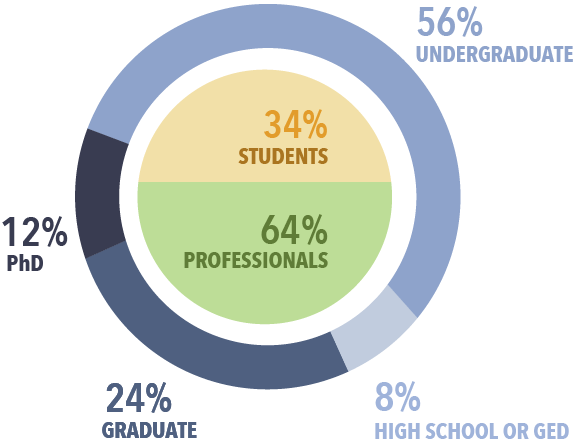 ---
OUR MISSION
Currently, less than 7% of data professionals identify as Black or Latinx, and significant structural barriers prevent many from acquiring data skills.
With the help of our Employer Partners, we are on track to provide 10,000 endowed scholarships over the next three years.
Join us in bridging the opportunity gap to the data-driven jobs of tomorrow.

Our Employer Partners make this program possible through endowed scholarships, mentorship, and career opportunities.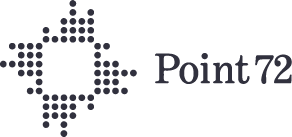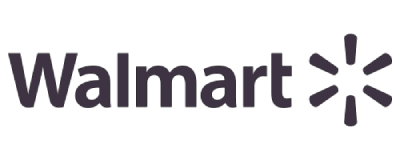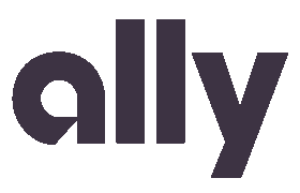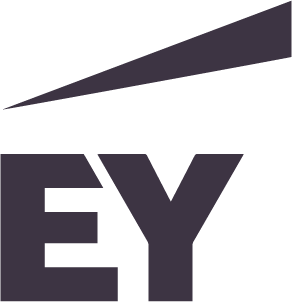 WHY SPONSOR DS4A / EMPOWERMENT?
Our Employer Partners allow Fellows to partake at no cost and in turn contribute to a more inclusive data and analytics workforce. Here are a few of the ways our Employer Partners benefit:
RECRUITING | EMPLOYER BRANDING | MENTORSHIP
MEET SOME OF OUR DS4A GRADUATES
"With a finance background, I am drawn to study how data relates to consumer behaviors and personal finance."
Jenny Robayo (Fort Worth, TX)
"My passion is ethical AI and reducing systemic bias in big data on communities of color."
Victoria Morgan (Vacaville, CA)
"I've lost out on opportunities because of my identity…DS4A changed that. "
Sathya Edamadaka (Allentown, NJ)
"DS4A taught me to code with Python and apply data analysis in a business context."
Hakeem Omotayo (Hawthorne, CA)
"I've never had resources to explore data science, because it's expensive. Now I can generate major data insights."
Seanna McCall (Cherry Hill, NJ)
"Without DS4A, I would never have existed in a professional space - not as a minority!"
Kayla Byrd (Oakland, CA)
"This program has given me access to a truly breathtaking number of viewpoints!"
Patrick Musau (Nashville, TN)
"After graduating from DS4A, I plan to explore genetic data and its potential application in personalized healthcare. "
Biplab Karki (Aliso Viejo, CA)
EMPLOYER PARTNER BENEFITS

ENDOWED SCHOLARSHIPS
---
DS4A / Empowerment is entirely free for Fellows, supported by sponsorship from our Employer Partners. Each partnership package endows a specific number of scholarships.

HIRING
---
Employer Partners have first access to hire vetted, trained, diverse graduates for roles that deal with data–in product, research, operations, engineering, and analytics.

MENTORSHIP
---
Our program helps enterprises advance their CSR and DE&I goals by giving a platform for their employees to mentor talented, diverse, aspiring data professionals.

TALENT BRANDING
---
Our program is the U.S.'s largest, most prestigious data-training program for underrepresented groups. Sponsors are DE&I-forward employers and thought leaders.

BUSINESS IMPACT
---
Employer Partners can submit business challenges to the program, for Fellows to solve as AI projects. Also, diverse talent hiring helps make strides towards eliminating bias in future products and algorithms.
---
OUR IMPACT PARTNERS
We are not simply training a group of individuals, but building an ecosystem. We have forged partnerships with leading organizations - non-profits, professional associations, think tanks, and more - to help advance our goals.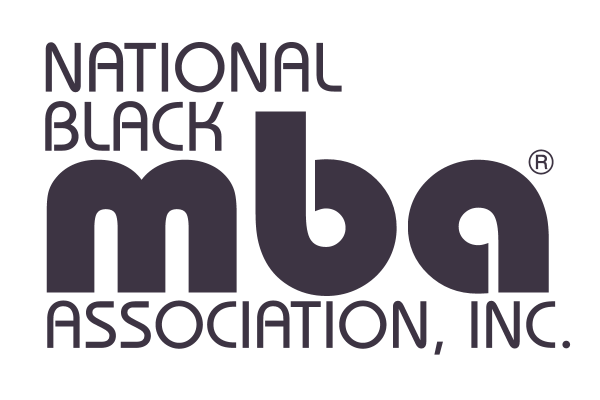 PARTNER

---
10 endowed scholarships
---
Send up to 2 employees to attend training
---
Acknowledgment in all marketing collateral
---
Livestream info sessions
---
CHAMPION

---
20 endowed scholarships
---
Send up to 4 employees to attend training
---
Acknowledgment in all marketing collateral
---
Presenting sponsor of Capstone Project Award
---
Role mapping and de-biasing services
---
Livestream info sessions
---
Annual access to C1 Connect
---
HOST

---
50 endowed scholarships
---
Custom, role-based training for endowed
scholars to pursue post-program
---
Send up to 4 employees to attend training
---
Acknowledgment in all marketing collateral
---
Presenting sponsor of Capstone Project Award
---
Role mapping and de-biasing services
---
Marquee presentation in all marketing materials
---
Livestream info sessions
---
Annual access to C1 Connect
---

---
"Investing in initiatives that create greater opportunities for students of all backgrounds continues to be important to us at Citadel and Citadel Securities. This program will empower those underrepresented in data science with the tools and confidence to help make their aspirations a reality – and will help shape the future of finance and beyond."


---
GERALD BEESON
COO, CITADEL

---
"We know that while talent is equal, opportunities are not. That's why we at Match Group want to be a part of the solution and provide opportunities that will solve the pipeline problem in tech. Working with Correlation One to bring more opportunities to underrepresented groups is the first step in that direction."



---
SHAR DUBEY
CEO, MATCH GROUP

---
"Supporting Correlation One is aligned with our values as a company. We must stay laser-focused on tearing down systemic barriers for communities of color. Education is an important first step, but so is providing job skills training that enables people to lift themselves up. In addition, providing mentorship and empowerment are critical to helping people be successful. When one of us does better, we all do better."
---
FRANK CALDERONI
CEO, ANAPLAN
A PROGRAM DESIGNED
FOR JOB READINESS
Fellows in our program are set up for success from their first entry assessment, through a rigorous business case-based curriculum, and solid support structure.
As a result, graduates are ready for data and analytics jobs across an organization.
---
DATA & ANALYTICS
---
DATA SCIENTIST
---
DATA ANALYST
---
STATISTICIAN
---
---
DATA MODELER
---
DATA VISUALIZATION
---
---
FINANCE
---
QUANT RESEARCHER
---
FUNDAMENTAL ANALYST
---
FINANCIAL PLANNING
& ANALYSIS MANAGER
---
---
ENGINEERING
---
DATA ENGINEER
---
DATABASE ADMINISTRATOR
---
ML ENGINEER
---
---
OPERATIONS & STRATEGY
---
MANAGEMENT CONSULTANT
---
BUSINESS INTELLIGENCE
ANALYST/MANAGER
---
SUPPLY CHAIN MANAGER
---
---
PRODUCT & MARKETING
---
PRODUCT MANAGER/ANALYST
---
DIGITAL MARKETING ANALYST
---
GROWTH MARKETER/GROWTH HACKER
---
CORRELATION ONE ADVISORY BOARD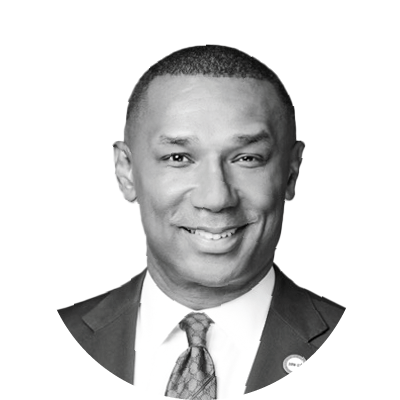 JOHNNY TAYLOR, JR.
President & CEO, Society for Human Resource Management (SHRM)

about JOHNNY TAYLOR
Johnny Taylor, Jr.'s career spans over 20 years as a lawyer, human resources executive, and CEO in both the not-for-profit and for-profit space. He has held senior and chief executive roles at IAC/Interactive Corp, Viacom's Paramount Pictures and Blockbuster Entertainment Group, McGuireWoods LLC, and Compass Group USA. Most recently, Taylor was President and CEO of the Thurgood Marshall College Fund. He was appointed Chairman of the President's Advisory Board on Historically Black Colleges and Universities and served as a member of the White House American Workforce Policy Advisory Board during President Donald Trump's administration. He is a Trustee of the University of Miami, Governor of the American Red Cross, and member of the corporate boards of Guild Education and iCIMS.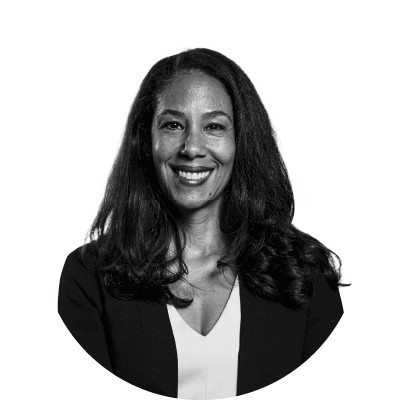 MONA SUTPHEN
Senior Advisor, The Vistria Group
Former White House Deputy Chief of Staff
About MONA SUTPHEN
Mona Sutphen has over 20 years of experience advising multinational corporate, philanthropic, and institutional investors on the intersection of geopolitics, policy, and markets. She is currently a Senior Advisor at The Vistria Group, a Chicago-based private equity firm, and is a venture advisor and co-founder of several startups. Previously, she was a Partner at Macro Advisory Partners (MAP), where she led the firm's Unites States practice advising clients on emerging risks and opportunities across a range of sectors, including energy/environment, technology, and financial services. Prior to joining MAP, Sutphen was Managing Director at UBS AG, where she developed new tools for political risk evaluation impacting capital markets. From 2009-2011, she served as White House Deputy Chief of Staff for Policy for President Barack Obama, where she advanced the policy and regulatory agenda on a range of issues, including, technology/telecom, trade, energy, small business, and housing/GSE reform. Previously, Sutphen was Managing Director at Stonebridge International and earlier led regulatory strategy for Currenex, the first Internet-based institutional foreign exchange trading platform. From 1991-2000, she was a career diplomat, serving on the staff of the National Security Council during President Bill Clinton's administration and the U.S.'s Mission to the UN, among other posts. She also served on the President's Intelligence Advisory Board from 2013-2016. Sutphen serves on the boards of Spotify (NYSE: SPOT), renewable energy company Pattern Energy, and Unitek Learning and is a Trustee for Putnam Mutual Funds. She is a member of the Council on Foreign Relations and serves on the boards of the International Rescue Committee and Human Rights First and the advisory boards of the Warner Music Social Justice Fund and the Center for Global Energy Policy at Columbia University. Sutphen is a Trustee of Mount Holyoke College and co-author of "The Next American Century: How the U.S. Can Thrive as Other Powers Rise." She holds B.A. from Mount Holyoke College and an M.S. from the London School of Economics.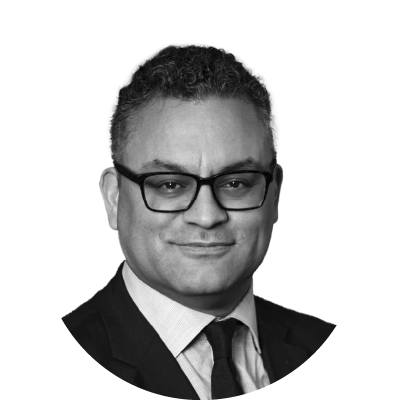 JONATHAN MCBRIDE
University of California, Berkeley
Former Global Head of Inclusion & Diversity, BlackRock
about JONATHAN MCBRIDE
Jonathan McBride is the former Global Head of Inclusion and Diversity at BlackRock. Prior to joining BlackRock, McBride was director of the Presidential Personnel Office in the White House, a role he was appointed to in July 2013. During his tenure, he led several initiatives, including co-chairing with the Deputy Director of Management for the U.S., an initiative to reform management and "work" in government. Prior to serving in the White House, McBride was Chief Strategy Officer at Universum, a global employer branding company, and served as the company's most senior consultant to companies and organizations looking to attract and retain top talent. In 2000, he co-founded Jungle Media Group. Jungle's magazines, websites and live events served a variety of audiences, including MBAs, attorneys, college students, and young African-American and Hispanic professionals. Jungle Media was nominated for three National Magazine Awards. McBride also was an Associate at Goldman Sachs and a legislative aide to U.S. Senator Herb Kohl at the start of his career.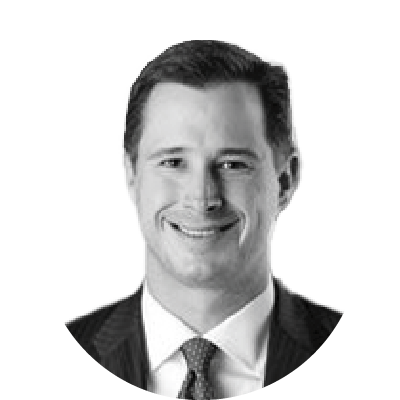 JEFF SANDERS
Co-Managing Partner, Global CEO & Board Practice, Heidrick & Struggles

about JEFF SANDERS
Jeff Sanders is a Vice Chairman in Heidrick & Struggles' Stamford, Connecticut, and New York City offices and Co-Managing Partner of the Global CEO & Board of Directors Practice, focusing on assisting companies with CEO and board succession. Previously, Sanders was Managing Partner of the North American CEO Practice, global sector leader for the Software Practice and a member of the firm's global management committee. He leads CEO, COO, board of director, and other senior-level searches and recruits portfolio company executives for private equity and venture capital firms.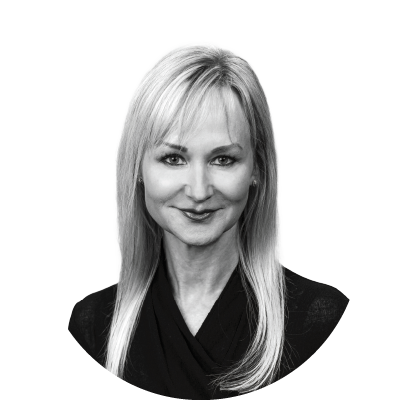 SARA BAXTER ORR
SVP & Global Head, CFO Practice, Anaplan

about SARA BAXTER ORR
Sara Baxter Orr is the Global Solutions & CFO Lead for Anaplan, driving its market-leading solutions and capabilities. She is responsible for delivering initiatives and programs that showcase Anaplan's relevance in the marketplace as well as guiding and developing next-generation solutions. Orr is focused on partnering and enabling organizations' use of Anaplan's connected planning and orchestrated performance platform to forecast, plan, prepare, and make decisions for some of the most complex business scenarios that companies are facing. As a senior operating executive and CFO, she has been instrumental in driving growth, transformation and innovation in large, complex multibillion-dollar technology-based businesses. She is recognized for delivering revenue growth and margin expansion as well as for collaborating closely with chief executive team members, finance leadership teams, global procurement and supply chain leaders, and world-class sales and marketing teams on strategic decision-making, commercial pricing, deal structuring, change management, and system integration opportunities. Since 2000, Orr advanced through progressive financial leadership roles at Verizon Communications, holding regional, national, global finance operations, and business unit positions ― most recently as Senior Vice President and CFO of the Verizon Business Group, consisting of four business units generating $30 billion-plus revenue from wireless communications, corporate networking, and the Internet of Things in the global enterprise, public sector, wholesale, and small business markets. At ease in front of customers, earlier in her career as Verizon Wireless's Midwest CFO, Orr headed, among other traditional finance responsibilities, real estate store maintenance and construction for over 400 retail stores and opened Verizon Wireless's first two iconic experience stores.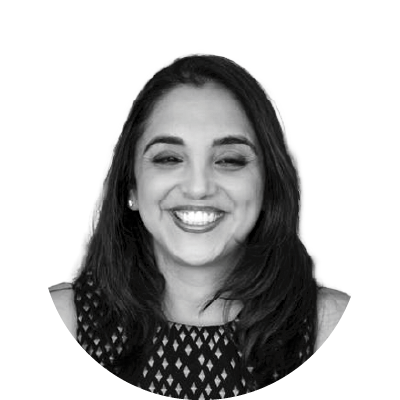 SHEENA IYENGAR
S.T. Lee Professor of Business, Columbia Business School

about SHEENA IYENGAR
Growing up in New York City as a blind Indian American and the daughter of immigrants, Sheena Iyengar began to look at the choices she and others had and how to get the most from choice. She first started researching choice as an undergrad at the Wharton School and then received her Ph.D. at Stanford University, where her dissertation, "Choice and its Discontents," received the Best Dissertation Award. Iyengar received the Presidential Early Career Award in 2002, has been voted among the Top 50 most influential business thinkers by Thinkers50 and rated one of the world's best B-School Professors by Poets and Quants. Her book, "The Art of Choosing," received one of the Financial Times and Goldman Sachs Business Books of the Year 2010 awards. Currently, she serves on the Executive Committee at Columbia Business School and the Advisory Board at Ernst & Young. She has worked with over 100 companies and recently created a groundbreaking course titled "Think Bigger," which teaches students a new method on how to innovate. Iyengar began studying choice because she did not know how to choose, and she thinks if she keeps studying choice, she might one day know how. Iyengar muses that choice is how we create our most beautiful and singular selves.
MEET SOME OF OUR INCREDIBLE MENTORS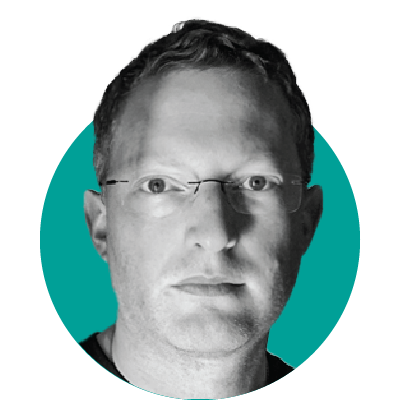 Fernando Schwartz
Global Head of Data Science, Merck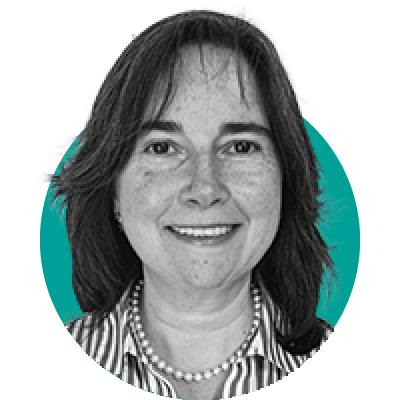 Carolina Posada
Director, Commerzbank AG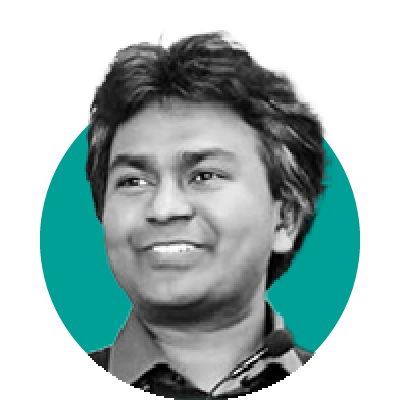 Sadid Hasan
Senior Director of AI & Data Science, CVS Health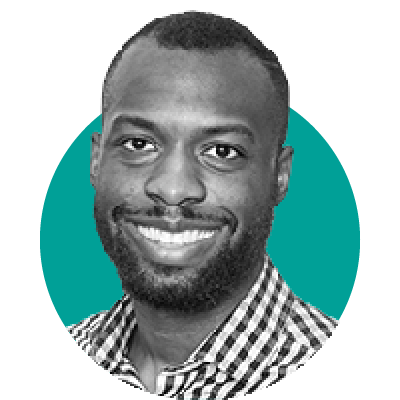 Clarence Agbi
Data Science Manager, Capital One
FREQUENTLY ASKED QUESTIONS
What makes DS4A / Empowerment unique?
---
Data Science for All / Empowerment is a comprehensive program that aims to remove the structural barriers that prevent minority candidates from pursuing careers in data science and analytics and help them prepare for the data-driven jobs of the future. Our aim is to build a nationwide ecosystem of talented Black, Hispanic, and people of other under-represented communities who are data-fluent and are prepared for the jobs of the future in data analysis, marketing, banking, product management, business intelligence, engineering, trading, sales, and healthcare. Our training will focus on core data analytics skills required to perform well in these roles. In addition, our program gives students access to a diverse network of professional mentors, career coaching, and job opportunities and builds a community that will provide ongoing support to help them advance in their careers.
How can this impact my firm's recruiting goals?
---
In addition to Fellows nominated by Employer Partners, Correlation One will select the top external applicants to participate in the program as Fellows. Employer Partners will have multiple opportunities to interface with these candidates directly throughout the program, and will have access to comprehensive recruitment data, including resumes, career interests, technical assessment scores, and data project work generated through the program.

How will this impact my firm's talent brand?
---
Employer Partners for the DS4A/Empowerment program are publicly affirming their commitment to creating equal access to the jobs of tomorrow by investing in the education and career advancement of talented individuals from the Black, Hispanic, and other underrepresented minority communities. Correlation One will actively promote its Employer Partners across email, social, and PR channels leading up to, during, and after the program. Employer Partners will also have the opportunity to speak throughout the program and share insights about what makes their organization a category leader and a champion for diversity and inclusion.

Can I nominate or participate as a Mentor without becoming an Employer Partner?
---
Yes. We are accepting mentor nominations from top-tier organizations. Use the form below to get in touch.

Is the program free for Fellows?
---
Yes, DS4A / Empowerment is free for all Fellows! We believe that cost should never be a barrier to learning, and this is made possible thanks to the generosity of our Employer Partners. To qualify, aspiring Fellows must complete an application, submit a resume, pass a skills assessment, and participate in a video interview; following this, they may be selected to enroll in the program. Employer Partners can also nominate their own employees to take part in the training as part of their sponsorship package.

When and where is Data Science for All / Empowerment taking place?
---
The program runs for 14 weeks in the fall/winter of 2021. Career fairs, guest lectures and professional development sessions are held during the week, along with mentorship sessions with Employer Partner representatives. The program will culminate with a graduation live virtual graduation event.
TAKE A LOOK AT OUR OTHER PROGRAMS