ABOUT THE PROGRAM
---
DS4A / PALESTINE
Are you ready to dive into the world of data analytics and unleash your potential?
Join our Data Science for All (DS4A), a 14-week training program that will equip you with the necessary skills to excel in the rapidly evolving field of data science. Whether you have a background in Software Engineering, Computer Science, Business Administration, Engineering, Math, or Physics, our program is tailored to help you strengthen your data skills and become a part of the growing AI ecosystem globally. The best part? It's absolutely FREE for participants, and entry is based solely on merit.
Led by top professors from prestigious institutions like Harvard, Columbia, Stanford, and MIT, our hyper-practical training is focused on real-world business cases that will prepare you for high-paying jobs.
Don't miss this opportunity to enhance your career prospects in the software engineering and data industries. Apply to the DS4A / Palestine "Data Analytics" cohort and embark on a transformative journey towards a successful data science career.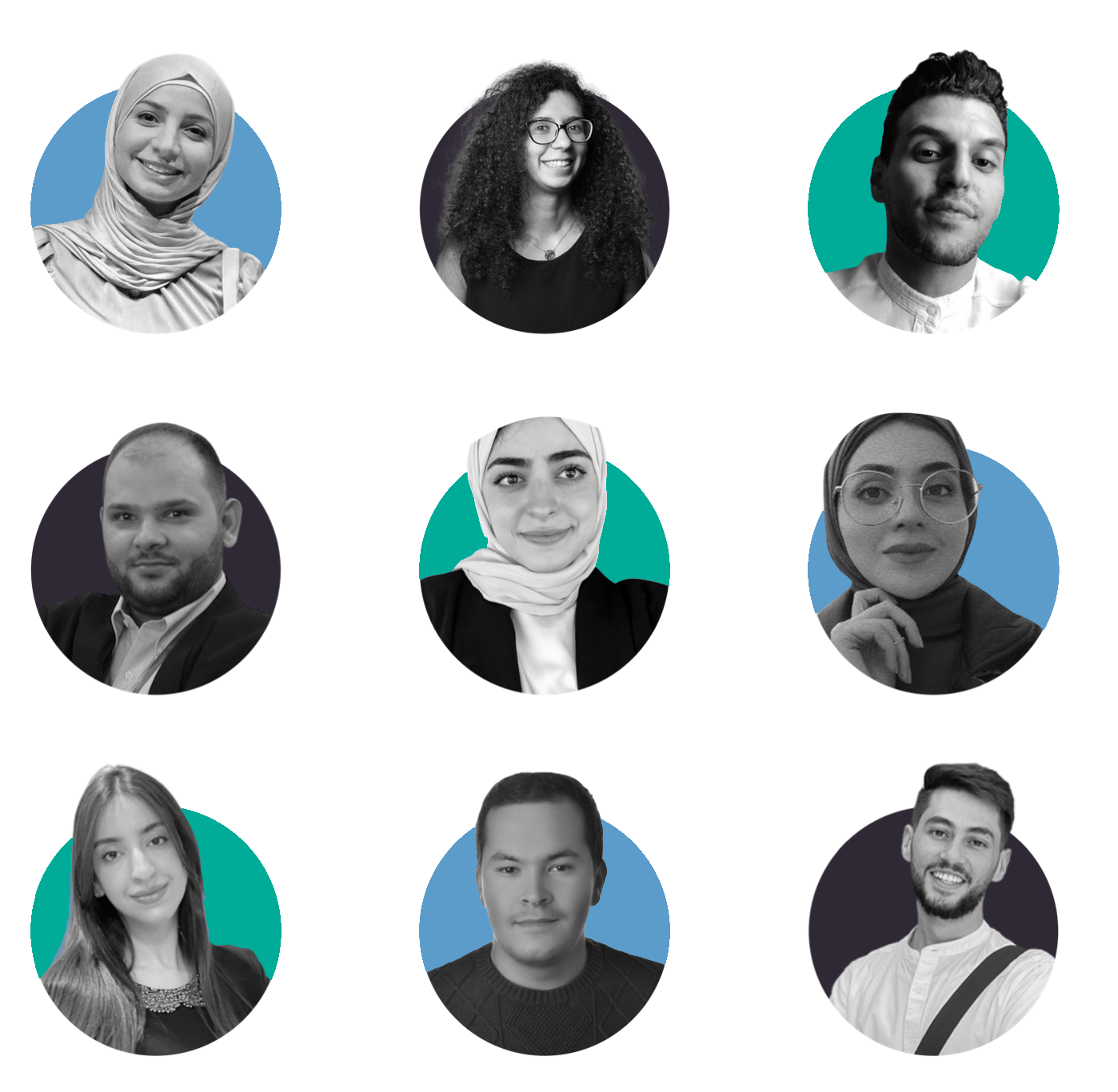 MEET OUR D4SA FELLOWS
---
Be part of the largest and most diverse community of data professionals in the world.
"DS4A helped me personally and professionally. The program provided an amazing opportunity to gain extensive knowledge. The skills I gained from the training, the capstone project, and the connections I made gave me a huge career and confidence boost."
RANIA RIFAI Senior Associate at Amazon
"This is a life-changing opportunity. I feel so lucky to be selected to attend this amazing program by Correlation One. It exceeded all of my expectations.One of the most valuable aspects of the program was the professional development track and how the team was always available to support our career goals."
IBRAHIM DAMRA Business Intelligence Developer at Master Works
"What I really like about DS4A is that after you finish the program, they help you find a job based on your qualifications and employers' requirements... So after I graduated, I was in the perfect position to find a role with PwC. I'm very grateful for every step of this journey."
NORA NASSER Digital Services Consultant at PwC
"I'm grateful for the DS4A program. I was able to acquire the skills and knowledge necessary to secure my first job as a Data Engineer at DataHub Analytics. The program was incredibly beneficial as it provided me with a comprehensive understanding of the data science field and its various applications. I cannot overstate how much this program has helped me in my career and I look forward to seeing more programs like this in the future"
HUSSAIN OMARY Big Data Engineer at DataHub Analytics
MOST POPULAR AND TOP-RATED ON COURSE REPORT
---
THE HIGHEST-RATED DATA TRAINING PROGRAMS IN THE WORLD
4.9 / 5


F

rom 400+ Reviewers
WHY APPLY TO THE PROGRAM?

---
LEARN KEY DATA SKILLS FOR THE JOBS OF TOMORROW
As a participant, you will learn by doing. You'll work in small teams on projects that solve data challenges scoped by real companies and public entities. You'll hone your skills and create a real project to showcase your ability to employers.

---
JOIN PALESTINE'S AI ECOSYSTEM
In addition to teaching you data science, this program connects you with a diverse network of professional and highly talented peers. You will make life-long connections with fellow data scientists and become part of the MENA's growing AI Ecosystem.

---
IMMEDIATE JOB OPPORTUNITIES AND EMPLOYER ACCESS
This program is an unparalleled platform to launch or supercharge your career in data science. In addition to skills training, you will receive job opportunities during our career fair events and professional advice from our guest speakers.
The application is open until August 14, 2023. Check the below program eligibility criteria and key dates for more information.
PREREQUISITES
DS4A / Palestine is taught in English with bilingual support in Arabic for some aspects of the program. Applicants should be proficient enough to understand lectures and cases taught in English and communicate effectively with Instructors, Teaching Assistants (TAs), and staff. All applicants must be eligible, complete a technical assessment, and a video interview to determine merit-based entry into the program. Check out Q4 in the FAQs section below for more information on the assessment and Q5 for tips on preparing for the interview.
LOCATION:


GAZA, WEST BANK, & EAST JERUSALEM
PROGRAM KEY DATES
Make sure you keep an eye on these dates for any changes or extensions:



ADMISSIONS DECISIONS ANNOUNCED



STEP 1:


COMPLETE THE APPLICATION FORM
STEP 2:


TAKE OUR TECHNICAL ASSESSMENT
STEP 3:


COMPLETE A RECORDED INTERVIEW
APPLICATION FORM:


20 MINUTES TO COMPLETE
ASSESSMENT:


50 MINUTES TO COMPLETE - 72 HOURS WINDOW
VIDEO INTERVIEW:


15 MINUTES TO COMPLETE - 48 HOURS WINDOW
FREQUENTLY ASKED QUESTIONS (FAQs)
Q1: Is the program free?
---
Yes! The program is free for all. We believe that cost should never be a barrier to learning, so we constructed the program so you don't have to pay to participate.
Q2: What does DS4A mean?

---
DS4A is the acronym for Data Science for All. Data fluency is essential for the jobs of the future, and we are dedicated to teaching you the data skills you need to succeed, regardless of your background or ability to pay. This program focuses on Data Analytics with Python. It will cover Advanced Excel for Data Engineering, Beginner to Advanced SQL, Dashboarding using Tableau and Looker Studio, and Beginner to Intermediate Python for Data Analytics.
Q3: Are there any prerequisites to apply?
---
DS4A / Palestine is taught in English with bilingual support in Arabic for some aspects of the program. Applicants should be proficient enough in English to understand lectures and cases taught in English. All applicants must meet the eligibility criteria of each cohort and complete the application steps listed above.
Q4: What is on the assessment?
---
The technical assessment helps determine merit-based entry into the program. Topics included in the assessment are information analysis, statistics, mathematics, logic, basic excel, and basic Python. Python knowledge is optional but will be considered. You can skip Python questions or give them a try! Incorrect attempts will not impact your total score.
The assessment is designed to test the limits of your capabilities. Please do not be discouraged as we consider the assessment's difficulty level and the program's objective in our selection process.
Q5: How do I prepare for the video interview?
---
The video interview helps us learn more about you and your career goals. It also allows us to test your English proficiency to ensure your ability to understand the lectures and interact with the teaching staff. We consider the minimum proficiency requirements for the workplace rather than fluency.
Before starting the video recording, make sure you are comfortable and in a quiet place. Test your microphone and camera ahead of time. You will receive instructions during the interview on how much time you can spend answering each question.

Q6: How will I learn whether I got into the program?
---
Check the program key dates in the above section for admissions decisions announcement date. You will receive an email from Correlation One with your application's status.
Q7: Can I keep doing my regular job during the program?
---
This DS4A / Palestine cohort aims at supporting individuals in enhancing their data skills and giving them the career-boost they need.
Q8: How do I apply?

---
The application is open until August 14, 2023.
Q9: When is the program taking place?

---
The program runs for 14 weeks of class from September 2, 2023 to December 9, 2023. To learn more about days and hours of the training, check out the Program Calendar in the applicants' brochure. Classes are fully virtual, held in our "Live Online" classroom. All you need is a computer and the internet to access them. During classes, you'll be able to work directly with instructors and peers. The total time commitment for the program is approximately 20 hours per week.
Q10: Is there support for individuals who don't have consistent access to the internet?
---
DS4A / Palestine is delivered in partnership with Gaza Sky Geeks (GSG). For applicants located in Gaza and some West Bank cities, GSG will facilitate access to computer labs during class days and some other days during the weeks. More information will be shared with selected candidates.
TAKE A LOOK AT OUR OTHER PROGRAMS