UNLEASH THE POWER OF DATA STORYTELLING
Are your cross-functional teams struggling to collaborate on data initiatives?
Correlation One delivers data storytelling training to help close the skills and communication gap between analytics, technology, and business teams.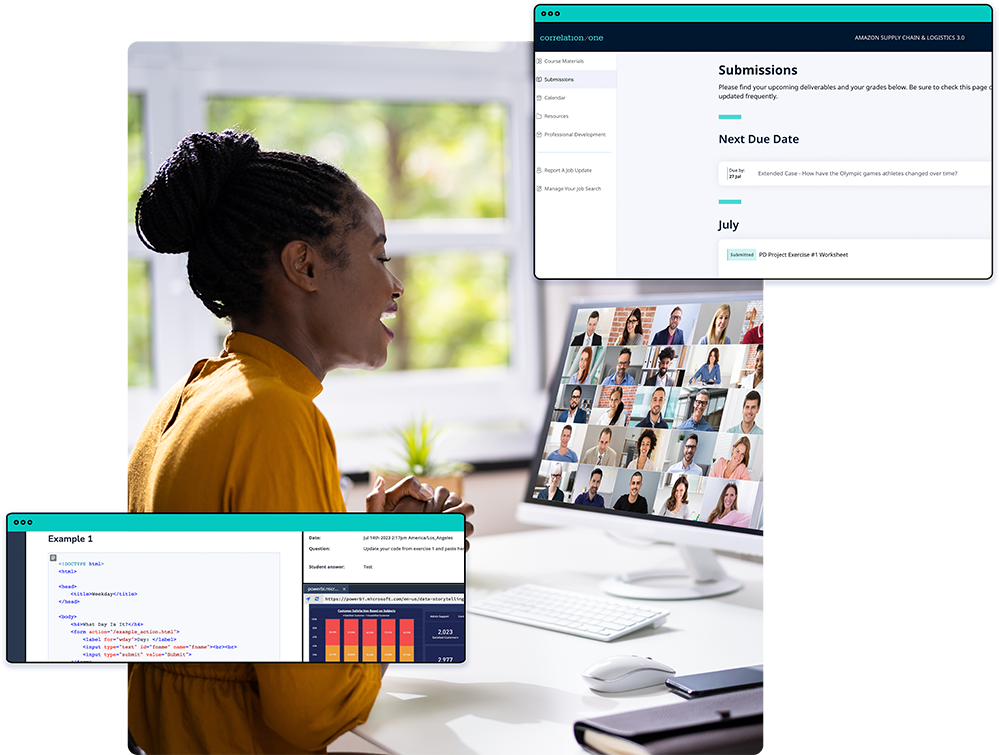 your dAtA, Your Use Cases
Define and source real-world data challenges faced by your organization as capstone projects for learners - and achieve immediate business impact.

softbank creates cost-savings from data skills training
The Problem
Softbank's portfolio companies struggled to unlock the power of AI due to a lack of data literacy skills.
The Solution
Correlation One structured an 11-week upskilling program across Softbank's portfolio companies. Based on the training, algorithms were created to optimize logistics and routing and develop innovative credit models.
Annual savings created from AI-enabled solutions via training
"The quality and thoroughness of the projects were astounding. The tools built by the program participants will have immediate business impact."
Laura Gaviria Halaby
Head of Partnerships & Strategic Initiatives, Softbank
learning experiences that deliver business results
The best data and digital training experiences are created with Correlation One.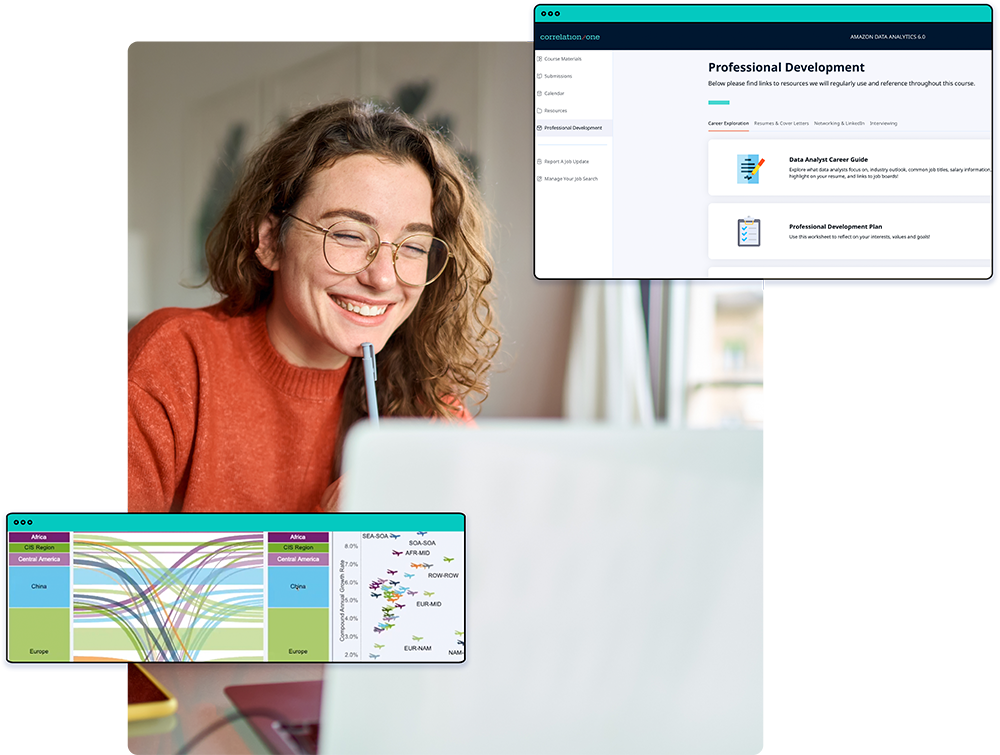 Satisfaction in data-driven storytelling
Pre- to post-training increase in fundamental data literacy scores
Hundreds of customized, learner-led projects achieving business outcomes
Enable data-driven decisions everywhere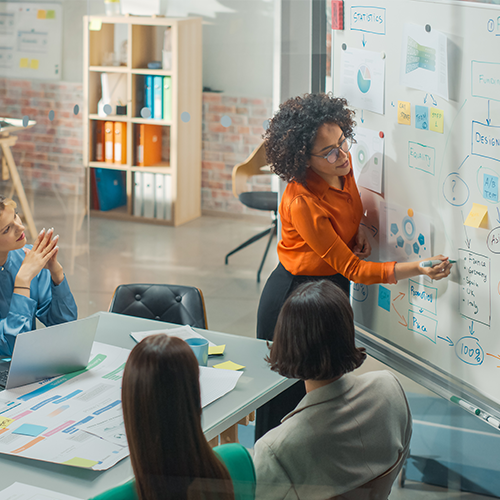 Use data stories to communicate product usage and engagement to focus on the features that matter - enabling product roadmap consensus and stronger go-to-market.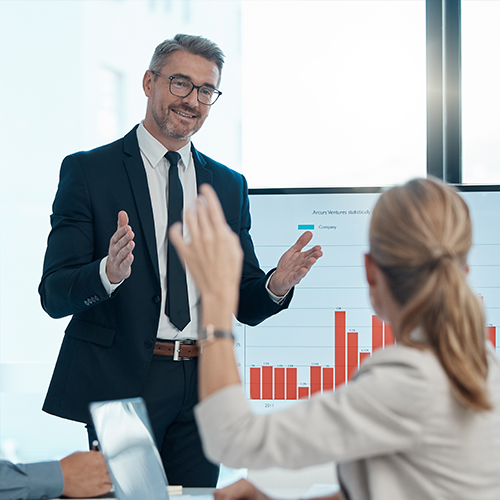 Create engagement through data storytelling to compel action from internal and external stakeholders, leading to more successful revenue outcomes across the customer lifecycle.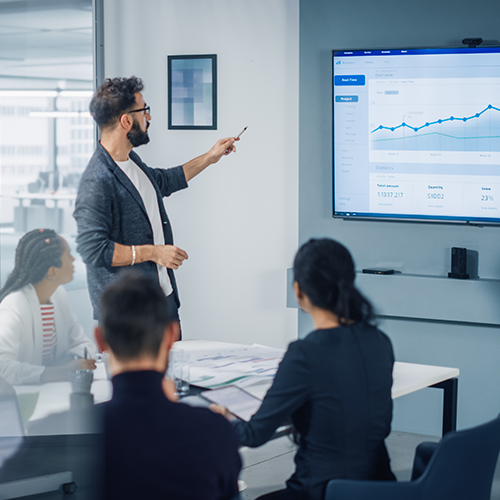 Build the case for increased marketing investment with engaging data storytelling skills, and create more opportunities for significant contribution to pipeline and revenue.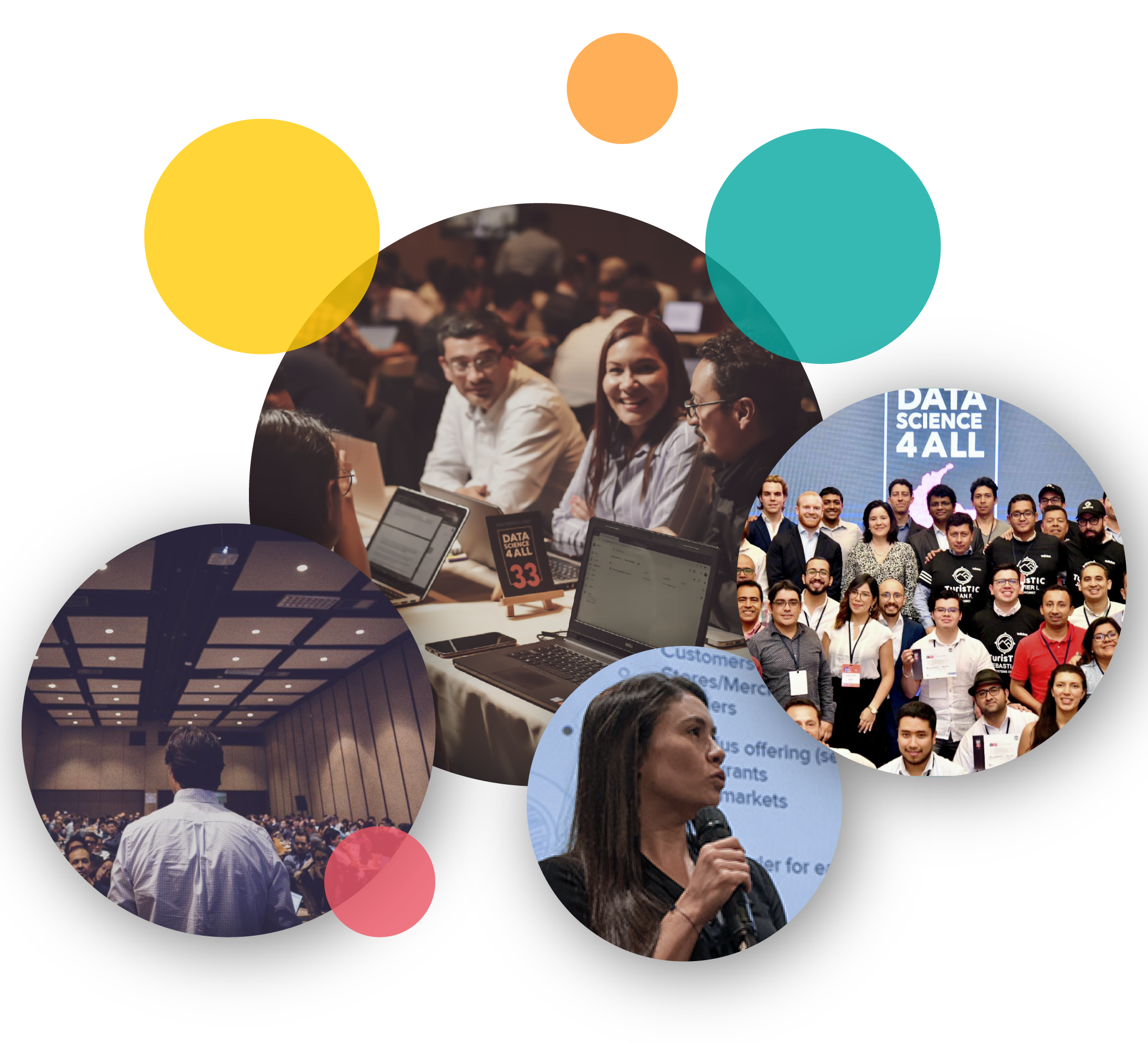 Ready to explore data storytelling solutions?
Correlation One can close the communication gap and maximize your data's value.