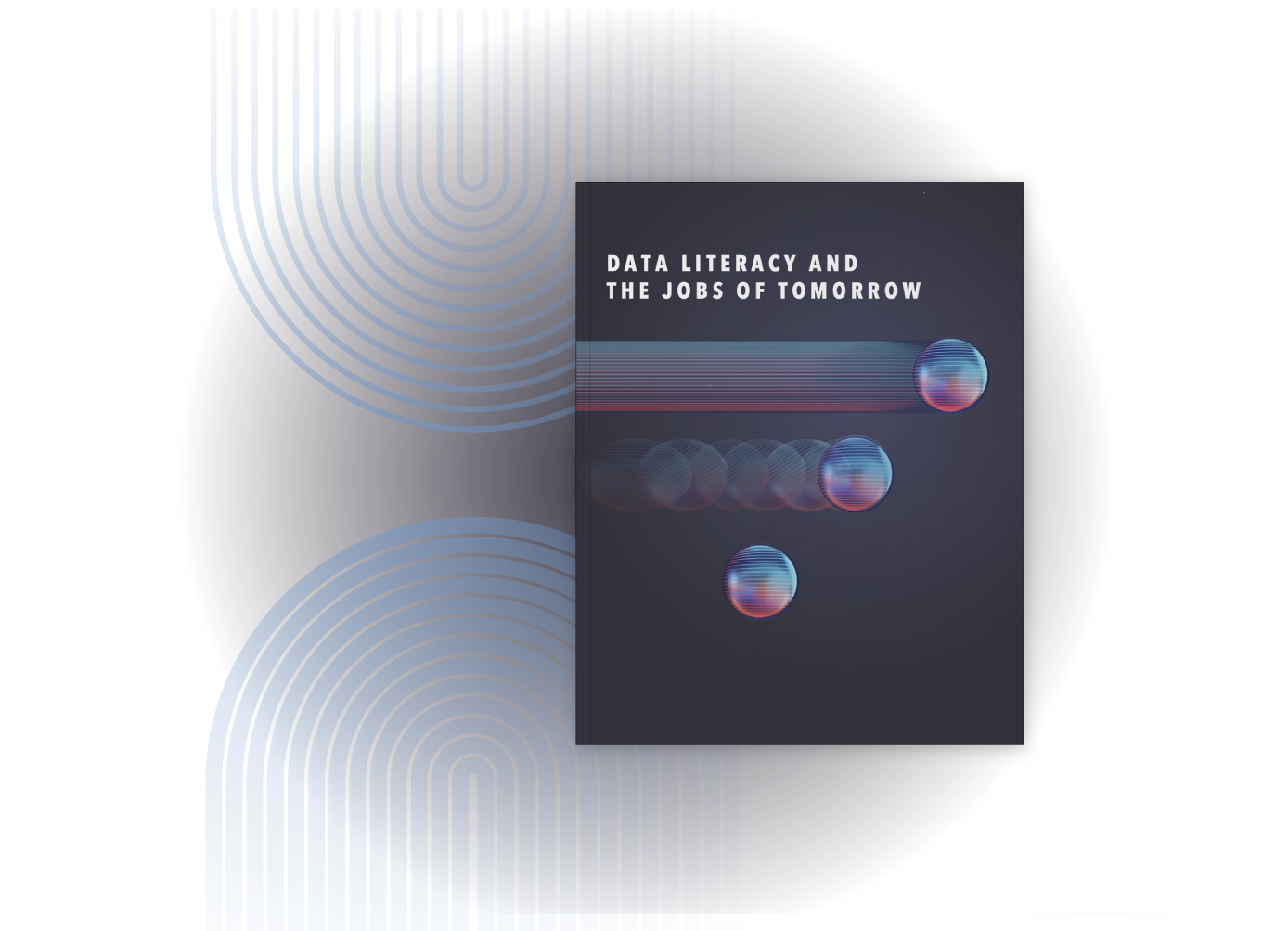 Data Literacy and the Jobs of Tomorrow
Data literacy is becoming a foundational requirement for professionals seeking to excel in the jobs of tomorrow. Every industry is becoming more data-driven, and as they do, professionals within them will need to become data fluent.
DOWNLOAD WHITE PAPER
---
In this white paper, we analyze how roles across the organization will need to evolve and adapt to a data-driven future. We explore the trends reshaping our largest industries, and the most important skills, tools, and use cases for data fluent professionals.
Roles covered in this whitepaper include:
Finance and Markets

Sales and Marketing

Human Resources

Operations

Product Management