Today, data science and analytics has a major inclusion problem. Data Science for All / Empowerment will provide Black, Latinx, and LGBT+ students and professionals with the skills and connections to start and advance their careers in the data science and analytics fields.
Data science and artificial intelligence are the major drivers of the economy of the future. PricewaterhouseCoopers estimates that data science and AI could contribute $16 Trillion to global GDP by 2030 -- a staggering sum that is set to not only reshape the global economy, but also impact nearly every important industry and role that it encompasses.
Today, data fluency has a major inclusion problem.
Surveys show African American and Hispanic or Latino professionals are severely underrepresented amongst data science and analytics professionals. Latinx and Black professionals hold less than 10% of data jobs though they make up more than 30% of the overall US population (Harnham- 2019 USA Diversity in Data and Analytics report). Data fluency rates, which have a much more widespread relevance to the economy, are also tilted heavily away from Black, Latinx, and LBGTQ+ professionals. This imbalance, if left uncorrected, will have severe detriments into the future. It will deny key roles to Candidates from underrepresented backgrounds and further deepen the unequal representation we see in many fields.
This challenge can be addressed by increasing the number of applicants with the requisite skills -- through practical training for example, for students and young professionals in "nearby" fields like finance or economics. It can also be accomplished by increasing the number of applicants among already qualified candidates -- through mentorship and career coaching, for example.
Data Science for All / Empowerment
Correlation One's Data Science for All / Empowerment program is designed to meaningfully increase the number of qualified Black, Latinx, and LGBT+ candidates in high paying jobs for the future in data analysis, product management, business intelligence, sales engineering, trading and other data-related technical fields.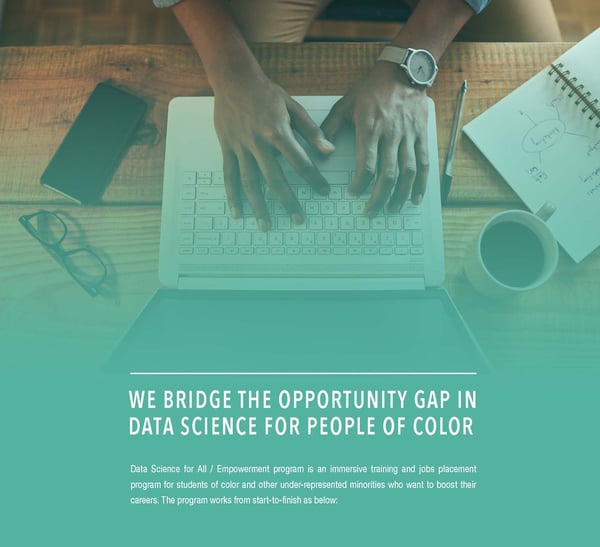 APPLICANT SOURCING & SELECTION
Over the past 5 years, Correlation One has built a global community of 250,000+ data scientists and 500+ partners in academia and industry through programs like the Citadel Data Open Championship, Terminal AI Coding Competition, Data Science for All: Latin America, and the Data Science for All: Women's Summit. In addition to our network, DS4A / Empowerment will collaborate with a broad network of partners including HBCUs, UNCF, and diverse alumni groups and professional networks for Black, Latinx, LGBTQ+, and other underrepresented groups, to identify qualified professionals and students with STEM backgrounds who are ready to be upskilled for the data economy.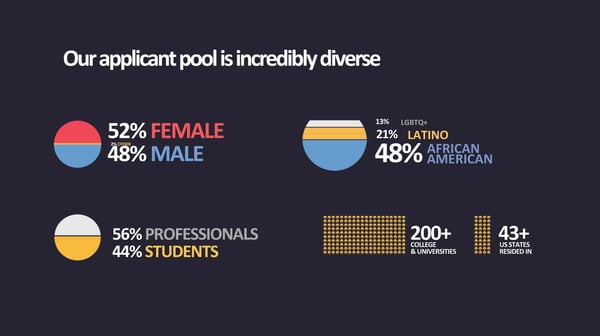 Participants apply by completing a C1 Assessments technical skills test and interviews focused on their career interests and goals. Correlation One will then select qualified individuals to participate in the program. Through our work global talent programs and results from over 150,000 completed hiring assessments, we have found that talent is globally distributed, and we believe that skills speak louder than resumes. There is great undervalued talent outside of the standard circles, often hiding in plain sight.
We have found that talent is globally distributed, and we believe that skills speak louder than resumes.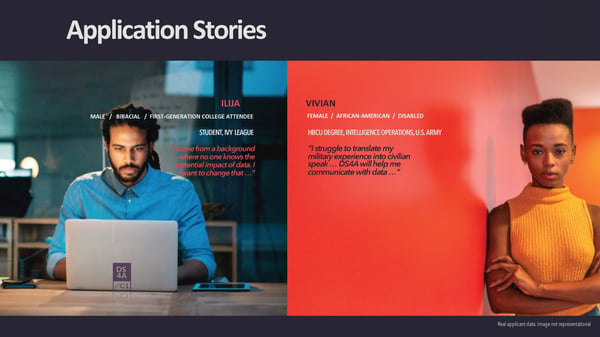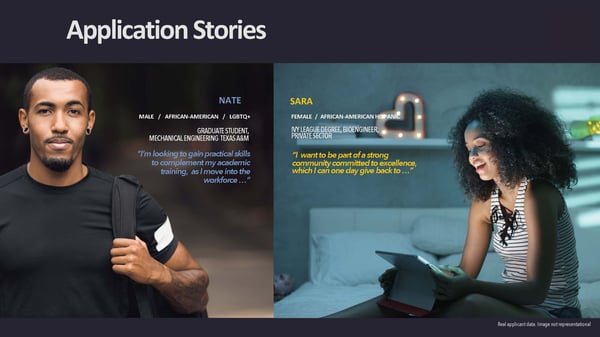 PRACTICAL LEARNING THROUGH EMPLOYER-INTEGRATED TRAINING
In the past decade, university curricula for data science and related fields like computer science and engineering are reported to be "too abstract" for the amount of emphasis they place on theoretical constructions and their lack of practical examples and applications ("What's Keeping Women out of Data Science?", BCG). Degrees from the world's best Computer Science, Statistics, and Physics programs do not always provide the skill set that translates to on-the-job success. Conversely, many professionals who shied away from STEM during their studies have learned the value of data in the business world and are seeking to supplement their real world experience with advanced analytical skills and tools.
DS4A /Empowerment provides students with unique employer-integrated training for 13 weeks on Correlation One's platform. In this form of training, the course curriculum will be actual data science projects from sponsoring employers and the public sector. By designing the program with employers, we help more graduates learn better, land jobs, and apply their data science skills on socially impactful projects.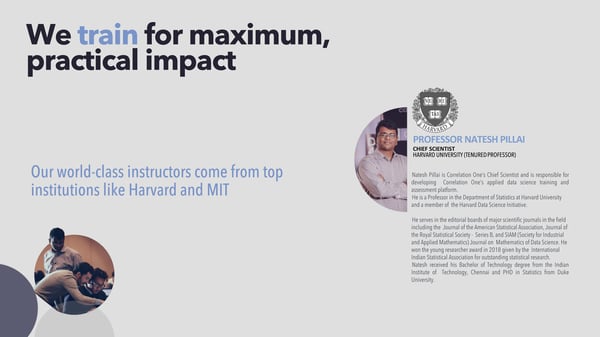 Training includes live online lectures, all built on real-world cases and delivered in usable Jupyter notebooks. Our lectures are led by top professors at universities like Harvard, Columbia, and MIT. Participants will also be given self-study work following the sessions, and will have opportunities to receive one-to-one coaching throughout the program with Correlation One's Instructors and Teaching Assistants.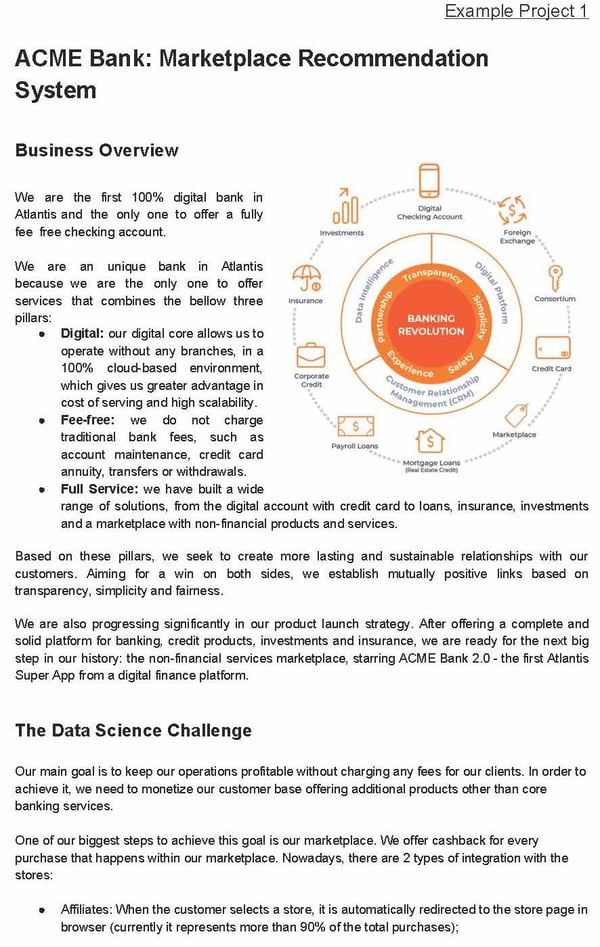 Sponsoring employers can contribute real-world challenges into the program. Participants benefit by using their learning to solve real-world challenges. Employers benefit through showcasing their brand and the interesting problems they are working on. As a by-product, employers get novel solutions to their challenges and they get to assess culture-fit of program participants.
PRESENTATION OF PROJECTS

DS4A / Empowerment Fellows will be challenged to present their capstone projects to panels of active data science leaders and hiring managers following the program. Fellows will showcase their skills by walking the audience through their data analysis, their hypotheses, their conclusions, and their technical solutions via Livestream.
Sponsors will be able to assess the communication skills (technical and non-technical) as well as the analytical skills of participants. They will also have data points on culture fit and interest level from paired mentors. In this way, the DS4A / Empowerment experience generates valuable data -- on technical skills, soft skills, and cultural fit -- that employers can use to hire with confidence.
BEYOND TRAINING: CREATING A MORE DIVERSE FUTURE
DS4A / Empowerment goes beyond technical training to provide program Fellows with the professional connections and 'soft skills' training that translate to successful long term careers following the program.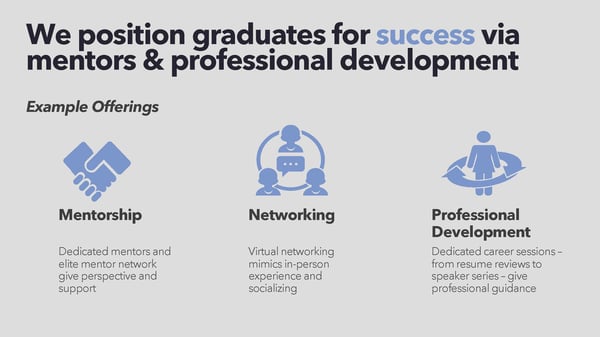 PROFESSIONAL MENTORSHIP
Fellows will form small groups based on shared professional interests to develop their capstone projects throughout the program. Each group is assigned a professional Mentor who helps the team achieve success during the program and beyond, providing critical guidance, reinforcement, network effects and career opportunities to program Fellows.
Mentorship is the cornerstone of a supportive and sustainable community of emerging data scientists and experienced professionals. From the Mentor's perspective, pairing with Fellows gives the Mentor an opportunity to share information about her/his company's culture and to build a personal relationship with vetted and enthusiastic data scientists through a shared professional experience.
Mentors from previous Data Science for All programs, like the Data Science for All Women's Summit, have come from companies such as Citadel, EY, Point72, Salesforce, TwoSigma, Twitch, Collective Health, and Twitter. Most mentors have 4-10 years experience, and roles ranging from Senior Director of Global Data and AI to VP of Global Head of Pricing and Machine Learning Engineer.
DS4A / Empowerment is made possible via sponsorship from firms committed to hiring the next generation of Black, Latinx, and LGBT+ data professionals. In addition to mentorship connections with leaders at these firms, DS4A / Empowerment Fellows will be invited to exclusive professional development sessions and information sessions featuring data and talent leaders from sponsoring firms.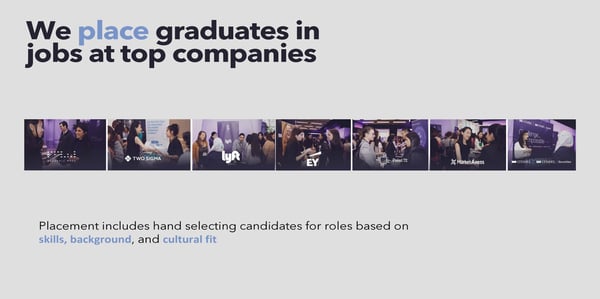 GET INVOLVED

The Data Science for All / Empowerment program offers Sponsor organizations an actionable way to impact diversity & inclusion in the data and analytics space. If your organization is committed to improving diversity within its data organization, please get in touch.