In this blog series, we're proud to shine a light on some of the top Capstone projects from the first graduating class of Data Science for All / Empowerment. Capstone projects are a critical component of the DS4A / Empowerment curriculum in which teams get together to work on projects that solve real-world data challenges faced by today's leading companies and public sector organizations.
WINNER: MATCH GROUP IMPACT AWARD
This team received the Match Group Impact Award for the project whose solution shows the most tangible impact. Here's what the Judges had to say:
"This team built a tool that gave a local business the ability to more efficiently determine which of its vendors were minority-owned businesses. The project added 400 hours of capacity to the diversity vendor's workstream, giving a diversity vendor coordinator a 1.5 year head start, and ultimately empowering a local business to hire more minority-owned vendors."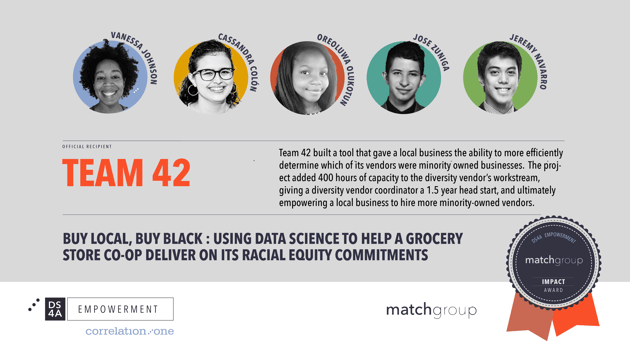 Meet the Team
VJ just launched a boutique consulting firm focused on people operations, human-centered design & data analytics. Her professional background includes being a former K-12 teacher, recruiter, training designer, and software implementation specialist! She attended both the University of Pennsylvania and Michigan State University. Following DS4A, She is looking to use skills from the program to help organizations use data to enhance equity and fairness.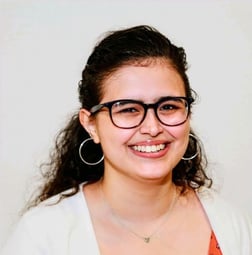 Cassandra is a graduate of Allegheny College with a degree in Computer Science and currently works in the Insurance sector as a technical consultant. From Data science to UX design to illustrating, Cass is interested in finding ways to keep learning fun and engaging, thereby constantly flexing their love of learning.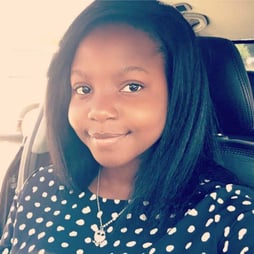 Oreoluwa is a Computer Science major with a minor in Mathematics, at the University of Kentucky, with an anticipated graduation date in the Fall 2021. Her first internship, as an IT Developer at UPS Capital, helped pique her interest in Data Science, which led her to apply to the DS4A Empowerment Program. Beyond DS4A and college, Oreoluwa hopes to apply her programming and problem solving skills in fields like Software Engineering, Software Development or Data Analytics.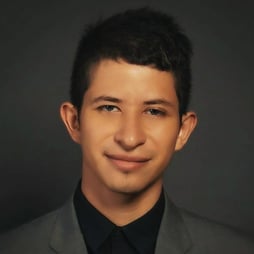 Jose Zuniga is a recent graduate of Rutgers University-New Brunswick with a degree in psychology and a minor in chemistry with a focus on pre-med. He started university with a passion for helping those in need. He currently works as a TMS Technician, aiding his patients in recovering from treatment-resistant depression. Jose continues his goal of helping others in ways in and outside of healthcare by studying data science and cloud-based project management software.

Jeremy is a senior at Middlebury College where he studies Comparative Literature (Latin and Arabic). He entered college with a passion for storytelling and quickly found his favorite stories in business. After working for over a dozen different startups in a number of different roles, Jeremy started his first company, dormops, and joined Dorm Room Fund as its Head of Growth. He joined Correlation One to become more data-fluent and is excited to use those skills to inform his work after he graduates this spring!
---
About the Project: Buy Local, Buy Black: Helping a grocery store co-op to deliver on its racial equity commitments
Why did you choose this problem to solve?
Like many other food retailers, Weavers Way desires to diversify its supply chain with a focus on patronizing businesses owned by racial minorities. Our solution is to find and visualize demographic data about local food growers, vendors & producers and to create a searchable database for department buyers and customers to browse when choosing what products to buy or when requesting that the Coop add new product offerings. The visualizations will give much needed context on the racial demographics of the market of local food producers, and the database will enhance current practices + allow the co-op to save time while also taking a more proactive approach to identifying new vendors.
Project Overview
Click here to view a recording of their presentation.
Click here to see their interactive dashboard on Google Data Studio.
What was the most exciting/surprising findings from your project?
We originally struggled to find the right tool to create our dashboard, however DS4A provided guidance with a no-code lesson on Google Data Studio. It had an intuitive UI and could be used to create a search function so end-users could find farms based on their produce. Using Data Studio, we developed a fully functional search feature in record time, meeting our project goals. It was a success that felt so much more like victory.
What were some challenges you faced and how did you overcome them?
We initially wanted to create a dashboard with more features for the end user, but we realized that we were limited by the amount of diverse vendor/farm data available to us, so we reduced our scope. Additionally, the data we did find evolved some manual editing and wrangling that took up a significant portion of our time.
Who were your team's mentors and how did they help?
Dave Moline and Joe Novak, both from Target - they supported us by offering very timely, tangible, practical advice ranging from big picture items like project scope to more theoretical concepts like information sufficiency to very small things like remembering to exude positivity and excitement to connect with audience during a presentation and what colors to use to make a visualization highly effective.
What do you view as the impact of your project?
With the main goal of our project being to help Weavers Way co-op to diversify its suppliers, one of our biggest impacts was curating a list of about 100+ black owned food producers or businesses which helped the co-op save over 350+ hours of time.
---
Congratulations to this team, their mentors, and TA, for this accomplishment!