In this blog series, we're proud to shine a light on some of the top Capstone projects from the first graduating class of Data Science for All / Empowerment. Capstone projects are a critical component of the DS4A / Empowerment curriculum in which teams get together to work on projects that solve real-world data challenges faced by today's leading companies and public sector organizations.
WINNER: ANAPLAN EXCELLENCE AWARD
This team received the Anaplan Excellence Award for the project that shows excellence in the scope of the problem to be solved and the methods of analysis. Here's what the Judges had to say:
"This team recognized the diversity of needs of a city's citizens, and that a city is more than its attractions, its character is revealed also in how it addresses the needs of its disabled citizens. They used data analysis to create a quantitative measure of a city's livability for this group."
Meet the Team
Kndia is a graduate of Louisiana State University and Georgia State University. Kndia spent the last ten years designing and implementing custom health insurance and benefits administration solutions. DS4A/ Empowerment presented an opportunity to network, learn more about data science and strengthen technical skills. Post DS4A/ Empowerment, Kndia hopes to define, design and scale innovative data driven products.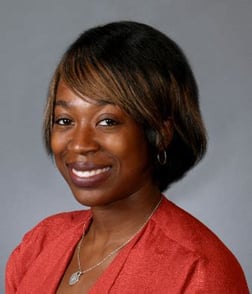 Philana is a Product Manager. Her interest in data science sparked in grad school when she was given the opportunity to help an educational institution discover insights from their large collection of data. As someone with a background in software engineering with strong interests in bringing diversity to tech through edtech, she saw the beauty in these skills and wanted to learn more post grad school. DS4A has given her this opportunity to grow in data science by providing a program led from some of the top leaders in the field. She plans to use these tools in her current role and side projects.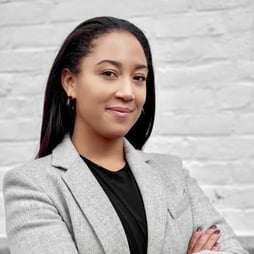 Mercy is Co-Founder and Creative Director of TAKE C4RE, an online audio and art event that brings together leaders and innovators in tech, business, nonprofit and the arts to celebrate wellness and identity in all forms. With her background in business, Mercy chose DS4A to improve her quantitative skills and help bring analytic insights to her work. Post-program, she is focused 100% on building out TAKE C4RE as a global storytelling platform.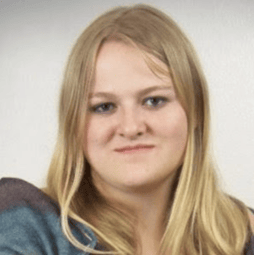 Kelsey is a Data Visualization Developer. She pivoted to working in data science after six years as a digital artist and graduating from the Art Institute of Colorado. Her interests include using AI and analytics to improve patient diagnostics, rare disease outcomes, and disability inclusion through technology. She makes AI Assisted Artwork to continue creative expression blending technology with art. She plans to continue her education and dive deeper into data science and innovation.

Jalisa is a graduate of Kennesaw State university where she studied Accounting and Information Systems. She decided to apply for DS4A Empowerment because she realized the importance of data and being able to understand the variety of information we have at our fingertips. The program gave her the opportunity to connect and learn from others while reinforcing her understanding of the importance of representation as the magnitude of change can only take place when data is inclusive and accounts for all possible variables. Her goals after DS4A includes learning more about reducing bias in education, healthcare, and making an impact on younger generations.
---
About the Project: Lodgevity: Helping Citizens with Health Needs Assess City Livability with Personalized Recommendations
Why did you choose this problem to solve?
The problem we chose to solve is the challenge around helping individuals with health needs determine livability. Individuals with chronic conditions or pressing health concerns have been traditionally aggregated into a single group we call "vulnerable" and treated like a monolith. Although these groups are considered, there are several challenges remaining as there are a multitude of complex competing economic, environmental, safety and medical priorities for individuals to consider for themselves and family. The need for a tool of this nature is inevitable.
Project Overview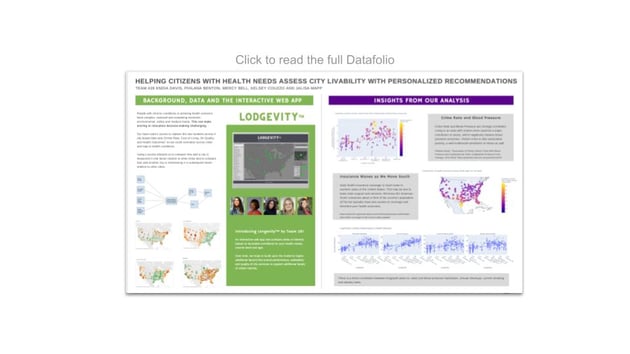 Check out the Lodgevity website this team built, a recording of their presentation, and their interactive dashboard on Tableau.
What was the most exciting/surprising findings from your project?
Two surprising findings relates to Crime Rate and Blood Pressure as well as the Longitudinal Location Relationship to Health Behavior. Crime Rate and Blood Pressure are strongly correlated. Living in an area with violent crime could be a major contributor to stress, which negatively impacts blood pressure outcomes. Additionally, there is a direct correlation between longitude (west vs. east) and blood pressure medication, annual check-ups, current smoking, and obesity rates. As the different societal norms may affect different groups from west to east differently, we can understand that each coast has an entirely different scape.
What were some challenges you faced and how did you overcome them?
One challenge we faced was connecting each different dataset with a unique identifier. Since the environmental dataset contained CSBA codes for each location we decided to determine every CSBA code for the other locations within each dataset by using the Census website For our health data, we had the FIPS code which was used to map from FIPS to CBSA.
Who were your team's mentors and how did they help?
Our mentors are Vijaya Jonnalagadda, Manager, Statistical Programming at Gilead Sciences and John Austin, Senior Research Scientist at Gilead Sciences. They both provided insight to help us understand what we should include from our several data sets and reinforced the best way to focus on the problem we were attempting to solve around increasing livability and satisfaction if relocating to a new city.
What do you view as the impact of your project?
This project brought to light the complexities of building a recommendation engine and the tradeoffs in developing a decision-making tool. We understand the significance of certain factors to determine the quality and future longevity of a city given a variety of health needs. This tool is likely a companion tool for cities that benchmark overall and specific performance against similar cities (perhaps based on GDP, region, citizen demographic data, geographic size or annual city budget). While we cover health concerns, there can be a number of elements that could be added to better determine future living concerns.
---
Congratulations to this team, their mentors, and TA, for this accomplishment!