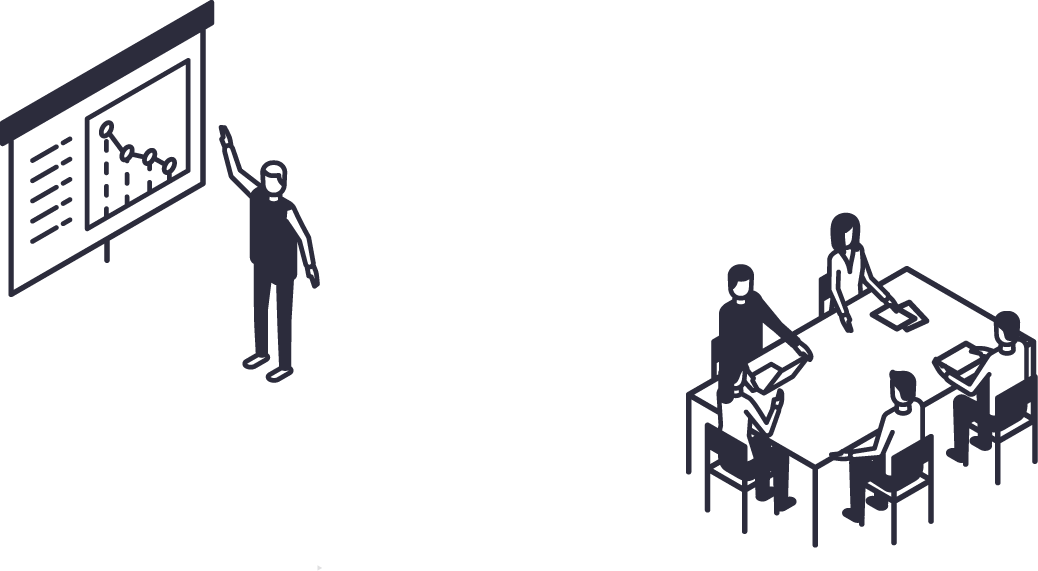 IMPROVE DATA LITERACY ACROSS YOUR ORGANIZATION
Corporate training to develop data science skills and fuel growth
Successful data-driven companies need data-literate employees. Let us customize a corporate training plan for your business needs.
OUR PHILOSOPHY

---
FIVE MAIN PRINCIPLES: PERSONALIZED, WORLD-CLASS INSTRUCTION
Our instructor-led courses are shaped by top-tier data educators from Ivy League schools and designed to maximize your ROI. We provide corporate data training to rival college programs—but at a mere fraction of the cost. CASE-BASED, BUSINESS-FOCUSED CONTENT
Our data training content is practical and business oriented. Every case addresses a real-life business problem. DIRECT BUSINESS IMPACT
Each of our corporate training clients has the option to embed actual business challenges into the coursework, potentially generating practical, real-time business results. SOCIAL LEARNING, DATA-DRIVEN CULTURE
We provide a collegial, inclusive learning environment designed to foster both data literacy and growth-oriented mindsets. QUANTIFIED RESULTS
We leverage our proprietary assessment platform and use an ROI framework to measure impact and progress throughout the training process, from beginning to end.
THE GAME PLAN
---
CORPORATE TRAINING LOGISTICS
Our innovative data training programs are delivered virtually.

Typically, 60-70% of each program is synchronous, meaning participants:
Log on at a specific time

Meet with instructors, teaching assistants, and peers

Work collaboratively to learn and solve problems in real time
Remaining coursework is asynchronous, meaning participants pursue either individual or group work outside of the scheduled class time to cement their learning.

And, when developing custom training solutions, we work hand-in-hand with our clients to develop curricula tailored to your unique organizational needs.


STEP 1:


DISCOVERY INTERVIEW

STEP 2:


IDENTIFY NEEDED DATA SKILLS

STEP 3:


ADMINISTER BENCHMARK ASSESSMENTS

STEP 4:


DEPLOY CUSTOMIZED TRAINING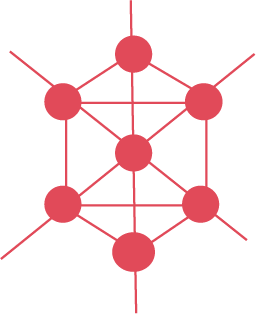 POOLED
---
< 50 employees
Mixed classroom
Need to hire external program graduates
Pre-given schedule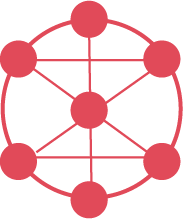 PRIVATE
---
> 50 employees
Private classroom

Needs are recurring and multi-year in nature
Deeply Customized
POOLED VS
PRIVATE TRAINING
DATA LITERACY PROGRAMS
---
COURSE OFFERINGS
We offer corporate training covering the full spectrum of data literacy, from no-code tracks for non-technical and hourly employees to advanced programs for technology workers and executives.
DEDICATED TRACKS AVAILABLE FOR:
Business Analysts

Strategy Consultants

Product and Project Managers

Marketing Analysts

C-Suite and Senior Executives

Software Engineers

Data Scientist

Data Analysts

We also offer tracks for hourly, junior, and mid-level employees who work with simple spreadsheets and basic data.
TRAINING TOPICS INCLUDE:
Data Literacy

Business Intelligence

AI for Executives

Data Science

Data Analytics

Data Engineering

CORPORATE TRAINING IN ACTION
---
AMAZON CAREER CHOICE
Working with Amazon, we developed two new data training programs for their hourly employees. Offered free of charge to staff through Amazon Career Choice, the tracks include:

QUALIFY TECHNICAL PROFICIENCIES
---
SOFTBANK CASE STUDY
Learn how our training program helped Softbank and its portfolio companies unlock the business value of data by upskilling their employees and creating solutions that generated millions of dollars in savings.