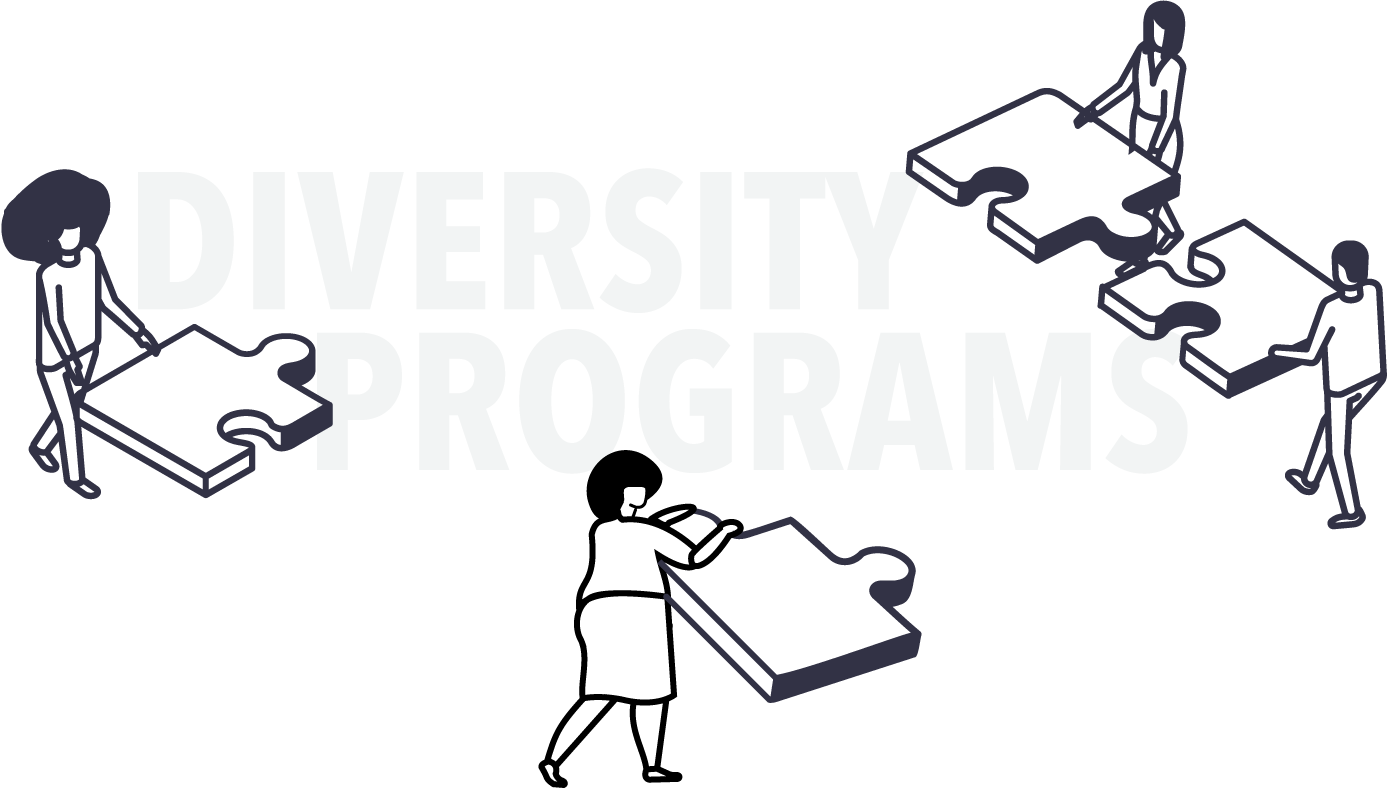 IMPACT DIVERSITY & INCLUSION IN DATA SCIENCE
Create Equal Access to the Jobs of Tomorrow
Correlation One's programs offer organizations an actionable way to make the data and analytics space more representative and engage with diverse talent.
OUR DIVERSITY PROGRAMS: DATA SCIENCE FOR ALL
---
MAKE AN IMPACT
Our Employer Partners make DS4A possible by allowing qualified Fellows to participate at no cost. In addition, organizations actively participate in the initiative through mentorship, employer-integrated training, business challenges, and recruiting job-ready candidates at the end of the program.
BECOME AN EMPLOYER PARTNER
---
CREATE OPPORTUNITIES
At the end of the program, graduates are connected with job opportunities across many data and analytics roles. Our Employer Partners benefit from building relationships with top talent at touchpoints throughout the program.
Learn more about the opportunities available for DS4A Employer Partners.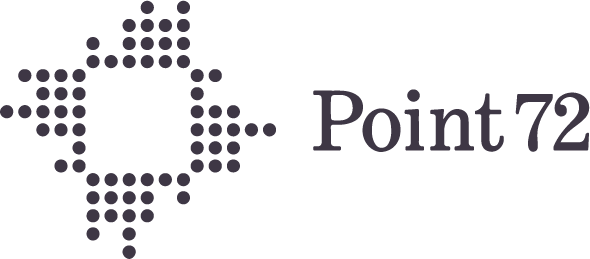 ---
We bridge the opportunity gap for People of Color. Join us in our mission to provide free data analytics training to 10,000 people from underrepresented communities over the next three years.
---
Engage with the world's largest community of diverse data science talent

DATA SCIENCE FOR ALL COHORT DEMOGRAPHICS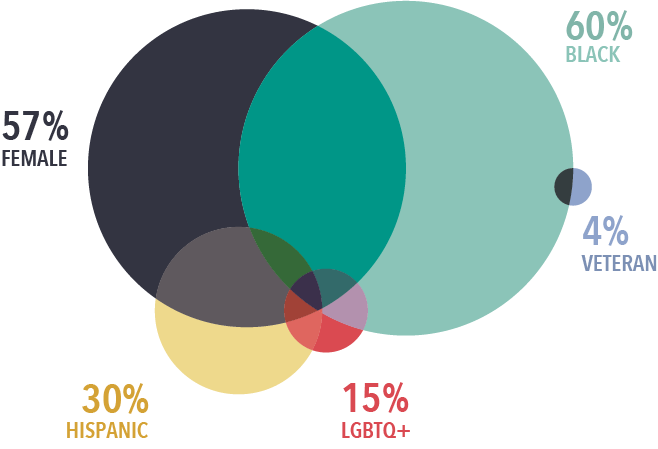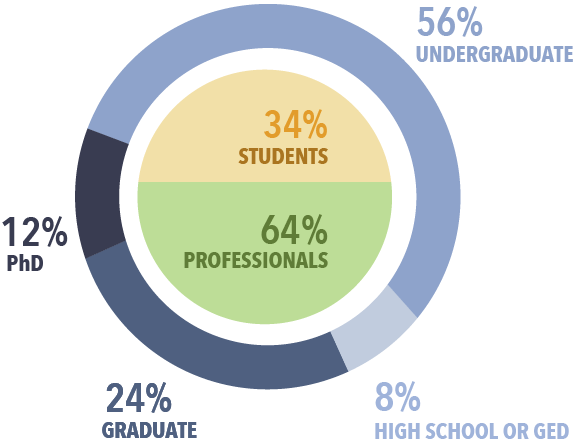 MEET SOME OF OUR DS4A GRADUATES
"With DS4A, I've networked and learned from people from so many backgrounds!"
Sia Seko Las Vegas, NV
"As a black woman, bias & discrimination in data is a cause I'm extremely passionate about."
Domonique Roberts Washington, DC
"My passion is ethical AI and reducing systemic bias in big data on communities of color."
Victoria Morgan Vacaville, CA
"It was hard to find a supportive group and accessible resources before becoming a DS4A fellow."
Aissa Heath Elizabeth, NJ
"Without DS4A, I would never have existed in a professional space not as a minority!"
Kayla Byrd Oakland, CA
"I've lost out on opportunities because of my identity… DS4A changed that."
Sathya Edamadaka Allentown, NJ
WHAT OUR EMPLOYER PARTNERS HAVE TO SAY ABOUT DS4A

---
"Investing in initiatives that create greater opportunities for students of all backgrounds continues to be important to us at Citadel and Citadel Securities. This program will empower those underrepresented in data science with the tools and confidence to help make their aspirations a reality – and will help shape the future of finance and beyond."


---
GERALD BEESON
CHIEF OPERATING OFFICER AT CITADEL

---
"We know that while talent is equal, opportunities are not. That's why we at Match Group want to be a part of the solution and provide opportunities that will solve the pipeline problem in tech. Working with Correlation One to bring more opportunities to underrepresented groups is the first step in that direction."



---
SHAR DUBEY
CEO OF MATCH GROUP

---
"Supporting Correlation One is aligned with our values as a company. We must stay laser-focused on tearing down systemic barriers for communities of color. Education is an important first step, but so is providing job skills training that enables people to lift themselves up. In addition, providing mentorship and empowerment are critical to helping people be successful. When one of us does better, we all do better."
---
FRANK CALDERONI
CHIEF EXECUTIVE OFFICER AT ANAPLAN
SEE HOW OUR EMPLOYER PARTNERS ARE MAKING AN IMPACT