In this blog series, we're proud to shine a light on some of the top Capstone projects from the second graduating class of Data Science for All / Empowerment. Capstone projects are a critical component of the DS4A / Empowerment curriculum in which teams get together to work on projects that solve real-world data challenges faced by today's leading companies and public sector organizations.
Meet the Team

Maddie is a current sophomore at the California Institute of Technology studying computer science and pursuing a minor in IDS (Information and Data Sciences). With a love for data and visualization, Maddie joined DS4A for the opportunity to gain essential data skills and real-world analysis experience. She particularly loved learning among a diverse cohort of fellows and will continue using what she has learned as she completes her degree and pursues professional data science opportunities.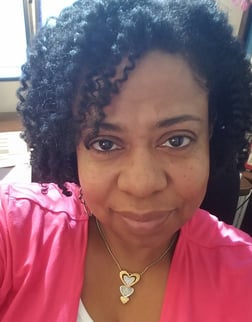 Carlotta is a graduate of North Carolina State University where she studied computer science. She has always felt data was important. From working with metadata models and developing data engines, to developing cloud-based solutions to ingest and extract data, working with data has always been a highlight of her career. Her desire to analyze data and have data tell its story led her to DS4A. The DS4A empowerment program has given her the opportunity to grow and pivot her career into the data science space.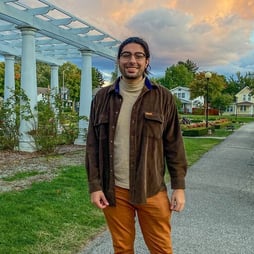 Education: BA in Computer Science and Mathematics, Indiana University Bloomington
I chose to join DS4A / Empowerment because I believe in the mission and the positive effects that this program will have in the community. I knew that no matter what field I decide to go into, now or in the future, the skills and connections that I have gained through the program will make an impact on my career and the differences I can make professionally. After the program, my goal is to integrate what I have learned into my work as a software engineer, continue evolving my skills through real-world experience, and to always advocate for more underrepresented people to get involved in the data science field.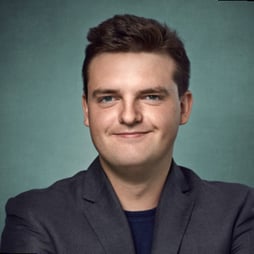 Will graduated from Stanford University with a bachelor's degree in bioengineering. His data work experience spans the healthcare, biomedical and life sciences, from biotech and pharmaceutical laboratory r&d to clinical studies. Having experience in many of the different aspects of data science but little project experience tying it all together, Will joined DS4A to foster personal growth in both his skillset and professional network. Currently employed as a back end engineer for an

advertising company, Will is using what he learned in the program to augment his regular coding contributions at work.
---
About the Project: Project Earworm: Analyzing Similarity and Shared Fanbases Among Universal Music Group Artists
Project Overview
As music lovers, we were interested in working with a DS4A sponsor, Universal Music Group. Given social media's growing influence over musical trends and viral growth, UMG needs to understand which of their artists share fans to better plan collaborations. With UMG artists in over 60 countries, we wanted to take the opportunity to tackle this problem and provide real insight on both local and international artist collaborations, especially those that can bridge cultural gaps.
Click to read the datafolio
Read the presentation of this capstone project
Finalist Capstone Project Presentation
What was the most exciting/surprising findings from your project?
Our initial chord diagram visualizations really blew us away. We got so used to seeing raw data and numbers that we were shocked by how much more we could understand from our data viewed in a new way. We also really loved getting to work on our dashboard, and it was exciting to create something that can be used by UMG and UMG artists to provide real, user-friendly insights.

What were some challenges you faced and how did you overcome them?
Our largest challenge was re-scoping our project. We planned an ambitious analysis and, after an onslaught of limitations from data access to lost team members, we struggled to narrow our focus. Luckily, with the help of our mentors and TAs, we were able to create an actionable plan. We also had largely non-technical end-users, so we used our dashboard to speak to these audiences and convey our project's mission of artist collaboration.
Who is your team's mentor and how did he/she help?
Our mentors, Nechama Katan and Patrick Masi-Phelps, were invaluable in the progression of our project. They were always willing to assist with answering questions, and even provided us with new environments to analyze our data. They were especially helpful in giving us a sense of direction with our analysis and helping us make progress when we felt stuck.
What do you view as the impact of your project?
UMG strives to use any data available to improve their talent umbrella. Our dashboard provides a new and important tool and perspective to inform artist scouting, artist collaboration, and social media marketing. In the future, we would scale the number and types of artists in our sample, merge in additional data from platforms such as Spotify or TikTok, and identify factors that contribute to shared fanbases to build a predictive model of artist similarity.
---
Congratulations to this team, their mentors, and TA, for this accomplishment!
If you're interested in joining our Data Science for All mission to recruit our DS4A fellows or to become a Mentor, please get in touch.