Mentorship can help bring new talent into data science. It can also help retain employees, develop leaders, and drive innovation.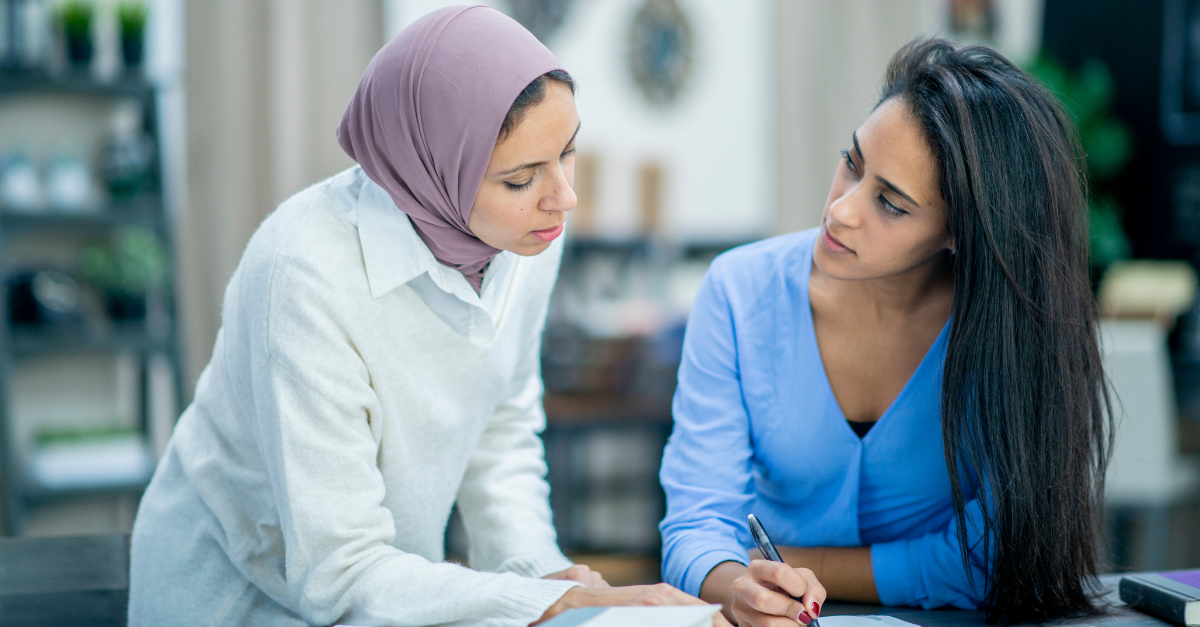 As the pandemic-era digital transformation continues to accelerate, two facts are coming into clear focus for organizations.
One is that data scientists and other data talent are in high demand and short supply. The other is that employers need to go beyond their traditional pipelines to find enough talent to fill those roles.
Mentorship can address both of these facts, by helping companies connect with new talent, develop in-house talent, and reach underrepresented talent groups. Along with training and other career development resources, mentor programs can help organizations become more data centric and diverse — two important elements in boosting innovation.
Let's look at some of the ways that having active mentors in your organization can benefit your hiring goals, your company culture, and your bottom line.
Expanding the Pipeline, Identifying Potential Talent
Growing a diverse team of data science talent requires going beyond the traditional recruiting resources. That means connecting with career-changers, nontraditional students, and current employees who may want to develop their data skills but need some guidance, training, and support.
At the most basic level, providing mentors for employees and students who want to learn data science can be validating enough to get them to start or keep going. Three-time DS4A / Empowerment mentor Carlton Triolo-Sapp, Ph.D., knows firsthand the impact that positive encouragement and mentorship can have.
As a social work graduate student, he had a professor who noticed his skill with data and urged him to consider it as a career. Now, as a Senior Director who uses data to solve tough customer service challenges at Northwestern Mutual, he also works to bring more talent from underrepresented groups into data careers.
"I'm just a guy whose professor said, "You're really good at that. You should consider it." So, if other folks have someone who can say the same to them, then maybe they will consider it as a career option."
Increasing Data Talent Retention
When employees get support and feedback for their data learning and application efforts, they're more likely to achieve their learning goals. They're also more likely to stay with the organization.
Forrester's 2022 Building Data Literacy report measured employees' data satisfaction based on their employers' data culture, level of data training offered, and level of data-driven decision making.
The study found that employees with high data satisfaction were 97% likely to stay for the next two years. Fewer than half of employees with low data satisfaction were likely to stay for another two years.
When talent stays longer, there's more time and opportunity to develop into management and leadership roles. Companies that mentor for diversity in data science and provide high data satisfaction are in the best long-run position to create more inclusive management layers and executive teams.
Diverse leadership allows for fresh takes on how to analyze and apply data in decisions. That can drive more innovation, which may be one reason that more diverse executive teams financially outperform less diverse ones.
McKinsey found that from 2014 through 2019, gender-diverse leadership teams outperformed others by 15 to 25%. Ethnically diverse executive teams did even better. During the same period, they outperformed less diverse teams by 33 to 36%. The company's 2020 Diversity Wins report included mentorship among the key programs and resources in place at the most successfully diverse organizations.
What Mentorship Can Look Like
The mentor-mentee relationship generates the most value when both parties set goals, communicate regularly about them, foster connections, and support growth opportunities. What that looks like in practice will vary based on the amount of time everyone has to invest, whether meetings are in-person or remote, and what the goals of the relationship are.
For example, DS4A mentors have weekly meetings with small groups of Fellows to check on the progress of their projects, review resumes and LinkedIn pages, talk about career goals, build confidence in students' abilities, and make networking introductions. This wide-ranging list of activities is ideal for learners who are investing weeks of time in an intensive program to change their careers and the trajectory of their lives.
However, mentorship can also look like monthly check-ins between a senior leader and a junior data scientist to discuss a specific project they're working on together, or to answer questions the mentee has about settling into her first job in the field.
Keep in mind that mentorship isn't always about more senior people advising younger employees. "Mentorship can come from all places," said DS4A / Empowerment mentor Amaka Atinmo, who manages Google's diversity, equity and inclusion program. "Some of the best coaching I've received has been by those younger than me."
Mentorship for Innovation
Before the pandemic, Deloitte found that the unavailability of mentors was one of the top two barriers to women in technology careers. That lack of mentorship is bad for individual women, and it's bad for organizations that want to innovate.
Indeed, Deloitte also reported that women in STEM fields who had sponsors — mentors who "use their clout to advocate for the advancement of their protégé" — were 200% as likely to have their employers implement their ideas, compared to women without such career mentors within the organization.
When mentors can empower their data science mentees to propose their ideas and make room for those ideas to be heard, the company benefits from new perspectives. As DS4A / Empowerment mentor Ashley Harris described her experience, the Fellows she worked with "already have ideas and approaches that are well beyond what mine were when I first started."
By tapping into fresh talent and giving them access to internal decision makers, mentor programs and other initiatives that improve data literacy across organizations drive innovation.
Forrester found that 92% of departments with highly mature data initiatives report an increase in innovation. Even among departments with newer, less mature data initiatives, more than half report an innovation boost.
Mentorship Helps Mentors Grow, Too
Teneika Askew, DS4A Data Science Instructor, Head Teaching Assistant, and Strategic Program Advisor, said that mentoring other DS4A teaching assistants allowed her to give back.
Acting as a mentor also helped her to grow professionally. In an interview about the DS4A/ Empowerment experience, Teneika noted, "it empowered me to understand how to better serve different backgrounds and audiences when I teach, when I coach, when I mentor."
With each new mentee, mentors have the opportunity to encounter new perspectives, answer new questions, and advise their protégés on new challenges. All of that experience can help in their future mentorship work, further accelerating the growth of mentees and the organization. "I am blown away by how much my mentees are accomplishing," said Elyse Kadokura, DS4A / Empowerment mentor and Starbucks Senior Data Scientist. "They inspire me and remind me why I became a data scientist in the first place."
Interested in helping to develop and sustain data talent through mentoring? Data scientists who want to support up-and-coming talent, share their experiences, and gain new perspectives on data science and solutions can apply to participate in our DS4A mentorship programs: Empowerment, Women, and Data Engineering.