When it comes to building diverse and inclusive workplaces, HR professionals are on the front lines of ensuring everybody gets an equal opportunity, and uniquely positioned to impact the makeups of the companies they work for.
In the wake of the murder of George Floyd, and the subsequent national protest movement demanding an end to systemic racism sparked by his death, companies across the U.S. pledged new commitments to prioritize diversity within their organizations. Almost a year later, there has been some noteworthy progress, but the road to truly equitable career advancement opportunities and economic mobility is long, and much work remains to be done.
In order to truly change the way things are, persistent, concerted effort is required. The roots of our nation's problems with unjust hiring practices run much deeper than a few conspicuous hires or high-profile donations will solve. Fortunately, HR professionals are now operating under a new paradigm, focusing less on feel-good cosmetic measures and more on actionable solutions to bring about real change within organizations.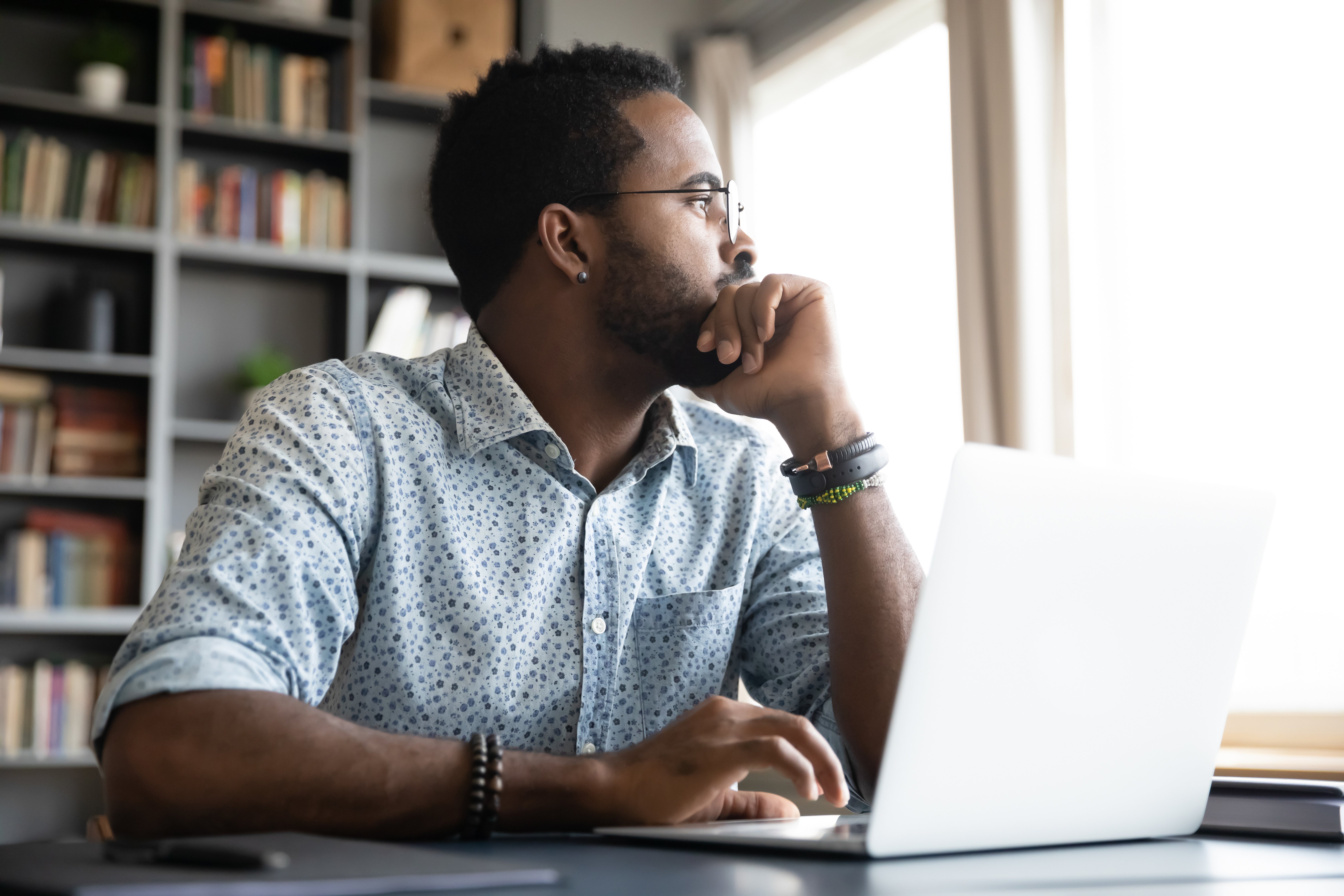 Leveling the Playing Field
The disadvantages Black and Latino workers face when it comes to the job market start well before they fill out an application. Disparities in vocational training and financial literacy make it more difficult for these groups to enter the workforce on equal footing with their White counterparts. The disproportionate impact this has on Black and Latino workers is particularly obvious in data science fields. According to General Assembly, just 7.8 percent of data science students are Latino. Only 4 percent are Black.
This comes at a time when the need for data skills across industries is at an all-time high, where the opportunity gap in data science fields becomes more pronounced for historically disadvantaged groups. Correlation One's Data Science For All (DS4A)/ Empowerment training-to-jobs program is a free four-month course geared towards underrepresented groups, including Black, LatinX, LGBTQ+, women, and veterans. In the program, participants receive practical analytics training, mentorship from industry leaders, professional development, and community-focused learning. Program fellows exit with a set of marketable skills in data science fields, and gain access to job opportunities that might have otherwise been unavailable to them.
"DS4A/ Empowerment not only provides enterprises an actionable solution for diversifying their workforces by hiring data-capable graduates, it also empowers graduates to develop their own data-driven solutions to business and social problems—many of which are exacerbated due to the pandemic,"

- Johnny C. Taylor, Jr., President and CEO, Society for Human Resource Management
Creating Effective DE&I Initiatives
Implementing solutions-oriented diversity, equity, and inclusion efforts within an organization first requires companies to look inward, taking an honest assessment of company culture and identifying any policies or practices that stand as a barrier to inclusion or opportunities for individuals from underrepresented groups. The first step towards building an equitable place to work is examining workforce demographic data to identify problem areas, ensuring solutions are targeted in the areas an organization is falling short.
Some of these policies might be less obvious than others, as bias is often unconscious, and even longstanding business or hiring practices might be unknowingly creating an inhospitable environment for workers of certain demographic makeups. Studies show employee referral programs are often plagued by so-called "like me" referrals, in which people recommended for jobs typically align demographically with those recommending them. In cases where most referrals are made by hiring managers who are white and male, this only exacerbates the lack of diversity within an organization.
Another key to an effective DE&I initiative is identifying how building a more diverse workplace aligns with a company's business objectives. With the overall demographic makeup in the U.S. skewing less and less white, more clients than ever are members of historically underrepresented groups, and want to see themselves represented in companies they do business with. Diversity among decision-makers at companies goes hand-in-hand with a diversity of perspective and experience, which can help organizations see problems, and solutions, from an angle they might otherwise have missed. The competitive advantage this provides is obvious.
In order to ensure any initiatives around DE&I are more than just window dressing, employers must develop a roadmap to implementation, ensuring buy-in from the highest levels of the organization, and setting realistic, achievable goals, according to SHRM. Successful initiatives are well communicated throughout the organization, with point people at various levels of the company empowered to inform and educate their subordinates as needed. Action plans should have timelines and measurable metrics of success, and positive outcomes should be shared organization-wide to demonstrate their efficacy.
The Bottom Line
Equitable workplaces that provide equal opportunity for all job seekers and employees don't just happen on their own. Creating them requires an organization-wide cultural shift that up-ends legacy business or hiring practices that inherently disadvantage certain groups, as well as a genuine understanding of how those policies not only affect individuals, but adversely affect talent pipelines, which stands in the way of broader business goals. There's no one-size-fits-all solution to ensure a diverse workforce, which is why every company, starting with HR leadership, needs to thoughtfully examine not only how they might be contributing to the problem, but what changes they can make to fix it.