With Correlation One's free, innovative Anaplan for All training-to-jobs program, opportunity may do more than just knock. It might open the door to your long-term professional success as a Certified Anaplan Model Builder.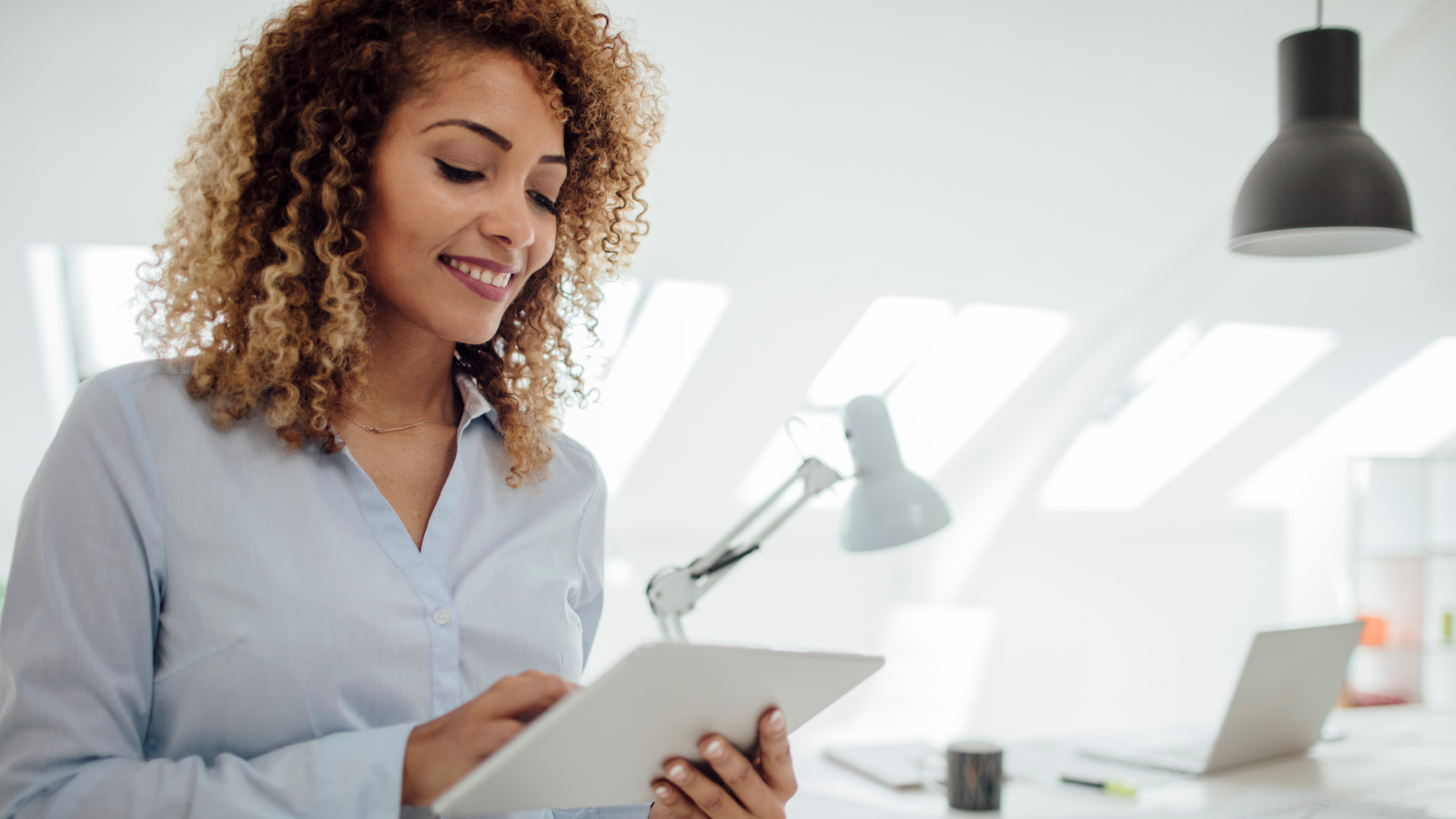 Many people are looking for new career paths in the middle of the Great Resignation. Yet the prospect of returning to school full-time for a degree—not to mention the costs associated with tuition, fees—can seem daunting.
But what if you could master a set of in-demand business technology skills in a short time frame—for free? And what if you could connect and learn from successful mentors, instructors, and teaching assistants invested in your professional growth and success?
If all of that holds appeal—and if you also belong to one of several groups (Blacks, Hispanic or Latinx, women, LGBTQ+, veterans, refugees, etc.) traditionally underrepresented in the data and technology fields, then you may want to apply for admission to Correlation One's Anaplan for All.
In this article, we'll provide:
A quick, general overview of Correlation One's Anaplan for All program
A description of Anaplan and Connected Planning

Insights on possible post-graduation career opportunities

Next steps



What is Anaplan for All?
In a nutshell, Anaplan for All connects selected participants with a team of expert teachers and mentors to help guide their training as they work toward becoming Certified Anaplan Model Builders.
Best of all, you need not be a technology expert to enroll.
"I assumed Anaplan Model Building required a strong understanding of statistics and regression models. I was extremely wrong," said 2021 Anaplan for All graduate Kndia Davis, who landed a job at Spaulding Ridge.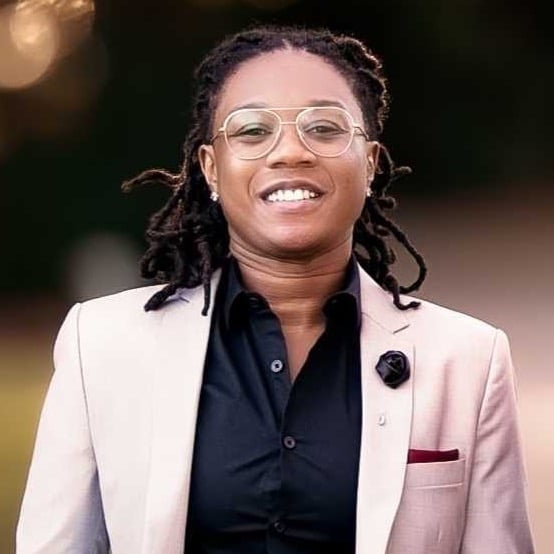 Kndia Davis, pictured
Many Anaplan for All program participants have received lucrative job offers within weeks or months of finishing the program. Several of those positions have been in the low six figures.
Such was the case for Seyma Tas, an Anaplan for All graduate who fielded multiple offers over $100,000 after completing the program. She eventually took a job as a Business Consultant for Slalom, a management consulting firm.
Over the course of the 12-week virtual, synchronous Anaplan For All program, participants accepted as training Fellows become Certified Anaplan Model Builders—a designation that opens up paths to career opportunities and advancement within the Anaplan ecosystem. (More on that in a moment.)
In addition to acquiring valuable skills from instructors and teaching assistants through live sessions, Fellows also work closely with expert mentors and are plugged into a growing, impressive network of Anaplan client companies looking to hire top talent.
What is Anaplan?
Modern business leadership teams know that strategic planning and intelligent forecasting can help them see around proverbial corners, observing emerging opportunities while navigating disruption to stay ahead of competition and drive success.
Yes, there are many software solutions out there to help companies plan and manage individual areas of their business. But juggling multiple point solutions across an organization is inefficient and ineffective, resulting in siloed data, inaccurate forecasts and overly complex processes.
Anaplan, a prominent software as a service (SaaS) company, replaces disconnected tools by bringing data, plans and processes into a single, cloud-based platform, allowing companies like Shell, HP, and Coca-Cola to better see, plan, and run their business.
Anaplan software connects many functional areas across a customer's company, including (but not limited to):
Finance
Sales
HR
Operations
Supply chain
With Anaplan, companies can connect their operational plans with financial outcomes, helping them accelerate revenue growth, stay ahead of competitors, and maximize talent resources.
What is "Connected Planning"?
By unlocking the insights hidden in a client company's data—much of which may be siloed in different business units--Anaplan helps its customers' organizations stay ahead of the curve.
Business leaders can make better, faster decisions in real-time by connecting its data and insights from across the organization into a single platform. Anaplan calls this "Connected Planning," and this dynamic approach to planning is a total reimagination of business planning, helping its customers digitally transform their operations and accelerate business performance.
Not only does Anaplan count half of the Fortune 50 as customers, Gartner estimates that 70% of all enterprises will plan using extending planning and analysis—which Anaplan calls Connected Planning—by 2024.
So, if you're looking for a good career bet, the Connected Planning corner of the data analytics field is poised for growth.
According to the Anaplan website, a few of the common use cases for Connected Planning include:
Financial planning and analysis

Supply management

Sales operations

Workforce planning

Sales forecasting

Supply planning

Market performance

Long-range planning
Anaplan customers and partners increasingly rely on Certified Anaplan Model Builders, skilled in-house professionals who customize solutions using the Anaplan platform. In response, Anaplan is creating new career opportunities by growing its world-class ecosystem of model builders and Master Anaplanners as more businesses realize the critical role data must play in their planning and operations.
And that's where Correlation One's Anaplan for All comes into play.
The Anaplan for All experience
Whether you feel stuck on your current career trajectory or just want to try your hand at something new, Correlation One's Anaplan for All program can help equip you with the skills and experience needed to take stride forward in your career with confidence.
Following a competitive application process, program participants (Fellows) work with instructors, teachers, and mentors over a 12-week period toward becoming Certified Anaplan Model Builders.
Career guidance and support is provided, too, as we help you close the last mile from instruction to landing a new job.
For many Fellows, the journey to professional success through Anaplan for All begins with a friend mentioning the program or when they see a social media post about it.
Take Anaplan for All graduate Lorena Vasquez, for instance. She began her career in the healthcare field as an authorization representative, but quickly realized it wasn't the right fit for her. After discovering an interest working with data while enrolled in programming courses at her local community college, Lorena saw an Anaplan for All LinkedIn post.
Through hard work and determination over the program's 12 weeks (she called it "a tough but rewarding experience"), Lorena successfully pivoted to a career in data science. Today, she works as an Associate Consultant with Vuealta, a consultancy firm.
It's worth noting, that although Anaplan for All offers flexible hours and virtual classes to accommodate selected participants' school or work schedules, it also requires a serious commitment of time and effort.
Yet for Alumni like Mandlenkosi Sibanda, who lost a data analytics job opportunity during the pandemic, the focused effort was worth it.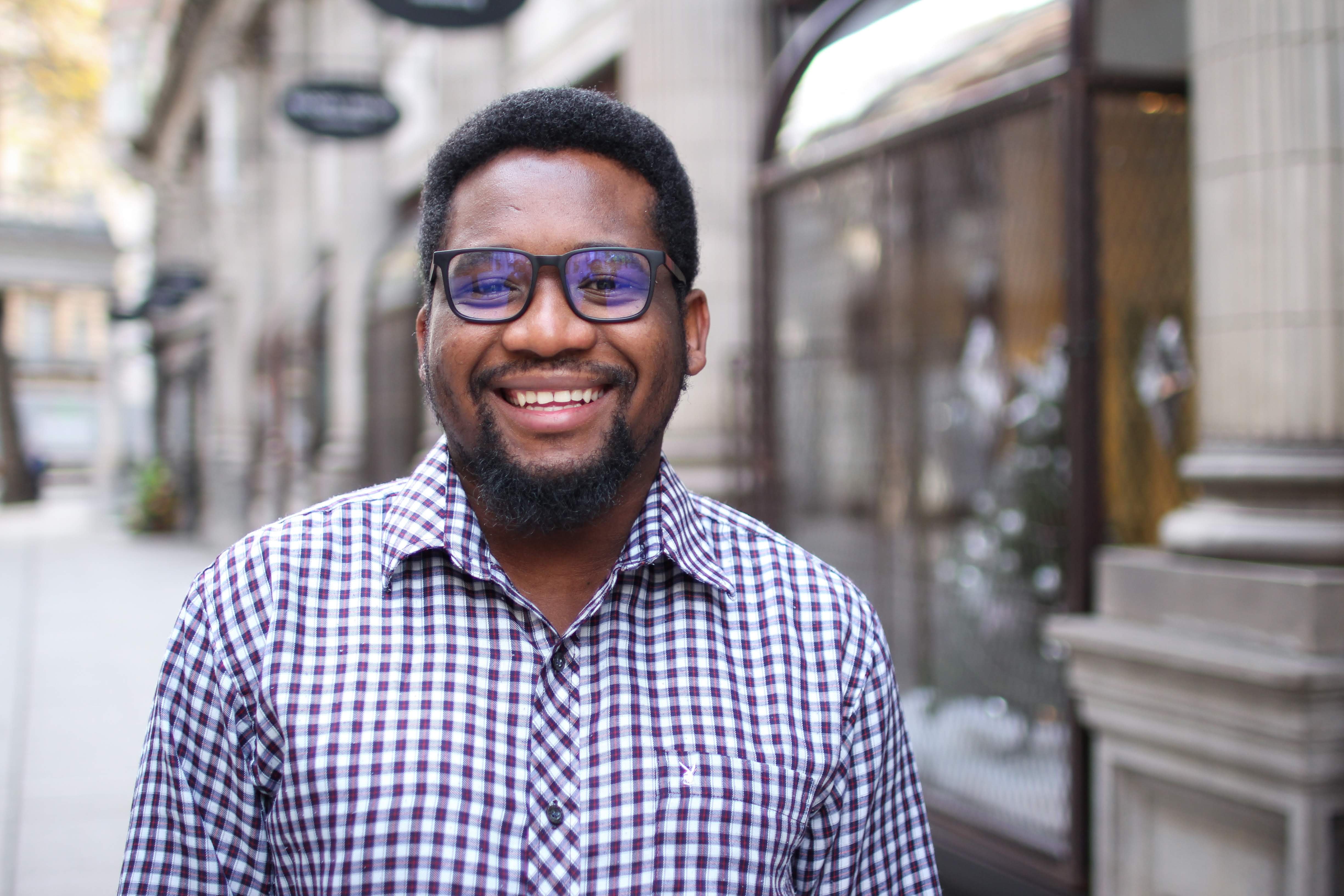 Mandlenkosi Sibanda, pictured
Although Mandlenkosi had previous experience with Excel, business operations, and dashboard design experience, he believes that success through the program is possible for many others.
"Can you learn Anaplan without a background similar to mine? Absolutely! I believe that my experience only made it relatively faster for me to pick up the material compared to someone shifting from a completely different and unrelated career path," Mandlenkosi said.
How to get started with Anaplan for All
Visit Correlation One's Anaplan for All page now to learn more about the application process apply, read some inspiring quotes from other program Fellows, and review the FAQ section at the bottom of the page.
Have additional questions? There's also a form at the bottom of the page where you can submit your own questions to the Anaplan for All team.
Remember: As with the training program itself, there is no fee to apply.